12 easy oral care tips for maintaining a beautiful smile over Christmas and into the New Year.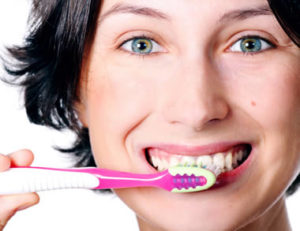 On the first day of Christmas this blog is here for thee, to keep you festive and smiley! Our rhyming skills might not be up to much, but our dental tips definitely are!
Here at Abbey Road Dental we've collated 12 easy-to-follow tips to help you keep your teeth and gums in great shape over the festive period. By following these tips, you've got a great chance of going into 2021 with great oral health:
Watch Your Buffet Habits
The buffet is where we all fail at restraint when it comes to delicious Christmas food. Although we might be at less buffets this year because of the pandemic, the fact is that most of us will have plenty of food to graze on over the holiday period. Avoid starchy, sugary and acidic foods if you can, and instead, opt for food like:
Veggie crudites
Bean dips
Healthy rice salads
Lean meat slices
Cheese chunks
Crunchy fruits
Olives
If you are tempted by foods that can stick to the teeth and cause acid attacks, like sausage rolls, crackers, sweets and chocolate, try to eat it in one meal so you limit the amount of time your teeth are exposed.
Don't Use Your Teeth As Tools