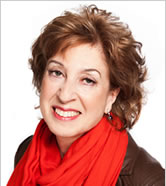 Prepare well in advance to avoid a dental emergency!
Going on holiday to somewhere in the UK or somewhere in Europe or an English speaking country like America, means that dental care is relatively easy. You know how to get medical attention for an emergency, you know supermarkets will have appropriate supplies, and you're comfortable with your own oral care routine on the trip.
However, when a more exotic holiday comes along, a little more preparation is needed. Dental care or supplies might not be guaranteed or easy to access, and your routine could even be widely disrupted. To keep your smile looking great wherever you go on holiday, take a look at Abbey Road Dental's best exotic travel tips. Principal dentist Dr Diana Spencer, shares some basic advice below:
Before You Go
Before you go away, we would love to see you here at our NW8 clinic. We can give you personalised tips on keeping your teeth fresh on your holiday, and we can check there are no current issues which might cause you problems during your stay. Any irritated gums, broken fillings or signs of infection could easily start causing pain and problems. If we can treat any issues, or carry out preventative work like tartar removal before you go, your smile will be in the best possible shape for your far flung adventure.
We would also recommend that you be as diligent as possible with your 'at-home' regimen, so that your oral care is kept in good order day-to-day, before you travel.
During Your Holiday