Top tips, tricks and ideas to help you have a fun Halloween despite the current pandemic putting a dampener on things.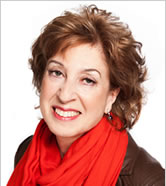 Halloween is a holiday that usually involves a lot of parties, events and social activities – but sadly that won't be happening this year. There will be some socially distanced events going on, but realistically, it will be a Halloween like no other.
With that in mind, Abbey Road Dental in St John's Wood wants to help brighten up your Halloween with some creative, useful tips and tricks to help you celebrate this spooky holiday in a different way.
Here are our top tips for having the best time at Halloween, during a strange time for all of us:
Make Your Own Decorations
The shops are full of decorations that you can buy, but when you're already lacking in a sense of occasion, it makes sense to perhaps make your own decorations. This gives the kids more to look forward to, and makes everything you do decorate with, that little bit more special. Here's an article packed with ideas for DIY Halloween decorations you can enjoy making with the kids.
A Movie Marathon
Movie marathons are a really fun (and laid back) way to celebrate Halloween. You can keep it kid-friendly with classics like Hocus Pocus and the Simpsons Halloween episodes. Alternatively, make it more adult with the latest IT films, or all the Halloween films. Just be sure to turn the lights out and keep it super spooky!
Healthy Halloween Food