Enhance Your Beauty With Our Complete Range Of Facial Treatments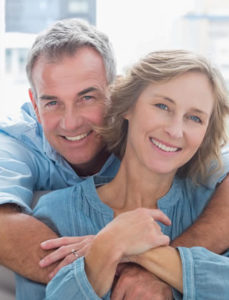 Here at Abbey Road Dental the preservation of healthy teeth and gums is at the heart of what we do. However, we also pride ourselves on supporting the safe cosmetic enhancement needs of our patients.
Cosmetic dentistry treatments like teeth whitening, smile makeovers and cosmetic bonding are incredibly popular, helping patients build a beautiful smile on top of healthy, strong oral health. In addition, Abbey Road Dental is really proud to offer a range of rejuvenation treatments to enhance and restore your natural beauty.
Here's an introduction to safe, high-quality beauty treatments at our trusted NW8 clinic:
What Are Facial Aesthetics Treatments?
All facial aesthetic treatments are considered to be non-invasive, or minimally invasive. This means that they are not surgical, but they can involve some surface work like injecting or abrasion.
Facial aesthetics are treatments you may associate with commonly known treatments like fillers and botulinum toxin. Whilst these kinds of treatments fall under the 'facial aesthetic umbrella', there are various additional options that you may not have heard of.
Many skin brightening options are available, as well as packages focused on certain areas where ageing may be more pronounced, such as the area surrounding the eyes.
Facial Aesthetics Treatments At Abbey Road Dental
Our treatments are provided by a skilled facial aesthetics team who are highly qualified, experienced and safe to complete the treatment(s) you've selected to rejuvenate and beautify your appearance.
The list of facial aesthetic treatments that we have on offer at our NW8 clinic is always growing as we continue to offer the most innovative options for patients. As it stands, the following is our complete list of NW8 facial aesthetics treatments:
Consultation