Keep your smile healthy over Christmas and avoid an emergency visit to the dentist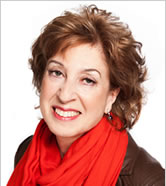 Christmas is a wonderful time of year when all of us enjoy kicking back and enjoying parties and memory making with family and friends.
Despite Christmas being the time of year we all smile plenty, it is actually a really high risk time of year for oral health too.
Alcohol, partying, stress, naughty foods galore and other risk factors all contribute to an increase in dental issues over the festive period.
So to help you maintain your beautiful smile over the holidays, here is your ultimate Christmas smile survival guide from Abbey Road Dental:
Don't Take Any Unnecessary Risks
It is so important that you do not crack nuts or open bottles with your teeth. If reading that this is the kind of thing that happens over Christmas shocked you, you might be surprised to know lots of injuries to the teeth and gums occur during the holidays due to these kinds of risks. Instead of using your teeth, it's a good idea to use the correct tools for the job!
Take It Easy On The Naughty Foods Or Eat Them During Mealtimes
If you can take it easy on the pastries, chocolates, cakes and other Christmas treats, your oral health will benefit. There are so many things that are consumed over Christmas that can cause issues with the teeth. If we can't persuade you to relax on the indulgence, could you consider only eating the naughtiest foods during mealtimes? One of the biggest issues with consuming naughty foods at Christmas is how the teeth are constantly exposed to sugars and acids because we all graze. Eating indulgent foods over mealtimes and especially following those episodes with water to rinse and perhaps sugar-free gum, limits that window of damage and helps your teeth and gums.
Try To Maintain Your Oral Health Routine