10 Ways To Celebrate Easter That Don't Involve Chocolate!
Looking to cut back on chocolate but boost the fun levels this Easter? Don't worry, Abbey Road Dental has you covered.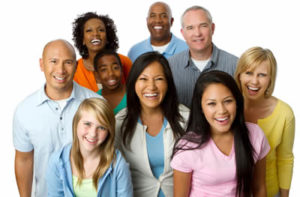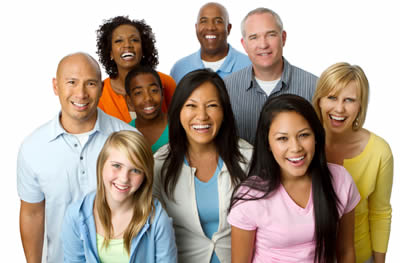 At Abbey Road Dental, you might not know that we look forward to having a nibble or three on a delicious chocolatey egg come the big day, just like our patients do. There's no desire from us for patients not to indulge in a little treat on Easter Sunday. It's part of the celebration and we completely embrace that.
However, we also know that many patients do want to keep chocolate consumption to a minimum over Easter. This is especially true with parents conscious of their child's consumption of chocolate. It can so easily go from one egg, to endless chocolate consumption long after the special weekend, which isn't ideal for adult or child oral health.
To give you a helping hand to enjoy this special weekend without chocolate being the main focus, Abbey Road Dental has you covered. Here are 10 ways to celebrate Easter without chocolate:
Easter Tree
The Easter Tree is a decoration that has become more and more popular over the last few years. The good news is, it is open to your interpretation. You can buy them but you can create such cute versions for free, there really is no need to splash out.
You could secure a branch, use a piece of cute driftwood, use a miniature tree or even repurpose a mug holder! You then decorate it how you want to, within an Easter theme. Pastel ribbons, fairy lights and decorated eggs look particularly cute.
Egg Hunt
Egg hunts don't have to actually be hunting for chocolate eggs. You could get empty egg cases, or even boxes or bags, and then place items inside. Those items could be little toys, books, healthy snacks, funny photos or activities – the fun is the hunt, not necessarily in what is found. Be creative!
Easter Movie Fest
Why not get some healthy snacks together and snuggle up for an Easter movie fest? Here are some suggestions:
Hop
Rise Of The Guardians
Peter Rabbit 1 & 2
Ice Age The Great Eggscapade
Who Framed Roger Rabbit
Egg Painting
Egg painting is so much fun and a great distraction from chocolate chomping. You could go down the traditional route and blow the contents of fresh eggs, then paint them. You could also buy paper or polystyrene eggs, or make paper mache eggs and paint those, which is also more vegan or allergy friendly if you happen to be an egg-free household.
You can then have fun painting up a storm and maybe put the eggs onto your Easter tree.
Egg and Spoon Race
For a bit of healthy exercise, why not have an egg and spoon race in the garden or park? It is usually easiest (and less messy) to use tablespoons and tennis balls, or something like that. Or for more fun, try beach balls and serving spoons!
Flower Planting
For a bit of hopefulness and wholesome fun, why not paint some plant pots and plant some seeds and bulbs? It is a great way to spend an Easter Sunday, and to start a great project for the whole family to enjoy in the warmer months.
An Easter Walk Amongst Flowers
Why not go for an Easter walk amongst flowery fields or settings? If that is not possible for you, how about going rockpooling where there are lots of fish eggs, crabs, sea slugs and other wildlife thriving at this time of year. It's about getting out in nature and enjoying time with those you love, at a very hopeful time of year.
An Obstacle Course
Burn off those Easter dinner calories with an obstacle course in the garden, park or on the beach. It is a free, fun activity to bring some laughs and exercise to your Easter. Be creative and don't forget silly rules like hopping and being an Easter bunny for 30 seconds!
Easter Outfit Crafts
Why not have your very own Easter bonnet parade? You could extend it to an Easter character parade, complete with your favourite music and a dance party. The golden rule is to only have the items in your home and garden at your disposal to make your outfits.
Easter Terrariums
For a more modern twist on Easter activities in line with the houseplant trend, why not make an Easter Terrarium? You can buy affordable terrariums from supermarkets and garden centres now, as well as the materials to fill them. The plants you put inside are also really easy to source, as well as materials from nature that are free, like pebbles and twigs. To make it Easter themed, you could add your Easter egg decorations, a mini Easter tree or some Easter characters like mini bunnies or chickens.
Healthy Easter Snack Creations
A really good way to have a break from unhealthy Easter food is by setting up a creative snack decoration session. This means cutting up and preparing all kinds of healthy edible ingredients and then making them into something, like an edible picture. Some examples of healthy snacks include:
Celery
Cucumber
Cherry tomatoes
Cress
Nut butter
Small cheese sticks
Grapes
Apple
Banana
Raisins
Lettuce
Strawberries
Yogurt
Humous
Chickpeas
Peas
The creative challenge could be making Easter pictures, faces or even building scenes with these snacks, before eating them of course.
And When You Do Eat Chocolate…
Obviously, the ideas above will help to reduce the amount of chocolate consumed but, it is Easter and most of us will indulge in some chocolate. For the health of your families teeth and gums, Abbey Road Dental advises that:
You try and limit chocolate consumption to mealtimes as an after-meal dessert
You drink water after eating chocolate
You try and avoid sticky caramels and toffees that stick to the teeth and prolong any damage done
Easter eggs are placed in a cupboard and slowly consumed in small parts with mealtimes over the coming months
Happy Easter From All Of Us At Abbey Road Dental
Our St John's Wood team hopes that you have a very happy Easter, the first of many celebrations to be enjoyed this year. If you do want to get in touch with any questions, or to book in for your six monthly checkup, please call us on 02076241603 and we will be more than happy to help.
We continue to make every effort to ensure our team in NW8 and patients remain as safe as possible during this challenging time.