Famous Faces Who Wore Braces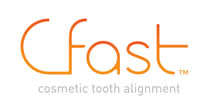 'A' list stars who allegedly had their teeth straightened.
Cosmetic dentistry is now something available to most people. From veneers to teeth whitening, there are almost endless ways to improve your smile.
Because of social media and the like, many of us want to have the perfect smile because of the celebrity smiles we have seen, and it is quite natural to want to replicate something that looks so beautiful!
A lot of celebrities may well have had cosmetic dentistry, but a lot started out with braces at a young age, proving that beautiful smiles start with persistent dental care and good dental habits. Here are just some famous people who are reported to have worn braces:
Angelina Jolie
Known as one of the most beautiful women on the planet, Angelina Jolie once had a 'mouth full of metal' as a child, before she had a gorgeous smile to match her stunning face. As a humanitarian, actress, filmmaker and mother, she has a lot of reasons to smile, so it is just as well her early wires and brackets helped her achieve an a list smile to be proud of.
Tom Cruise
Tom cruise apparently chose to get braces when he was 40. Although many people wouldn't have even questioned his smile following success in hits like Top Gun, he felt they needed straightening out and went for adult braces later on in life.
Emma Watson
Model, actress and activist, she has been lucky enough to start her career early with the Harry Potter franchise, but that also means she was pictured with braces and a retainer at times. She certainly did the right thing getting her smile corrected early, as she now has everything to smile about playing Belle in Disney's remake of Beauty & The Beast.
Gwyneth Paltrow
Cook, actress and singer Gwyneth had braces growing up, and now has the most beautiful straight teeth to smile with, and nosh on all that delicious healthy food she cooks up!
Gwen Stefani
Gwen Stefani the singer, actually chose to wear braces as a fashion choice during her career in No Doubt in the 90's. So she managed to look cool during the straightening process as well as afterwards with beautifully straight teeth.
Emma Stone
Actress Emma Stone wore braces growing up, and it certainly paid off as the rising star has been in top films such as The Help, Superbad and Zombieland.
Beyonce
In 2011, Beyonce selflessly wore braces as an act of support for all the young fans who wore them. Of course, she pulled them off effortlessly and looked phenomenal regardless.
Miley Cyrus
Miley Cyrus chose to wear clear braces growing up, likely because she was already in the spotlight from a young age, singing and acting, with no room for metal in her smile at that time.
Braces At Abbey Road Dental
Abbey Road Dental in St John's Wood can't offer you celebrity status, but we can offer you child orthodontics, or adult cosmetic dentistry to straighten the teeth depending on your age. We have the latest in general and cosmetic dentistry treatments to help you achieve the 'A list' smile you deserve. Pleas call us on 02076241603 and our friendly team will be more than happy to discuss the details with you, and/or book you in for a consultation to discuss your needs.