Traditional Braces VS Cfast At Abbey Road Dental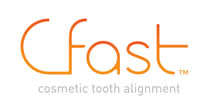 Comparing modern braces with the old-style "train track" variety
Cfast or traditional braces? Which would you prefer? Which is right for you? Both have lots of benefits, but which one is the right option for you depends on lots of different things.
Here at Abbey Road Dental, we offer a wide range of cosmetic and general dentistry and with braces, particularly adult braces, they tend to span across both categories. If you're considering a system like Cfast as compared to traditional braces, hopefully the following information will help you feel a little more informed about your next steps:
Traditional Braces
Made from metal and resin, traditional braces are commonly used to fix dental issues like teeth at different levels, or bite problems. In more complex cases, traditional braces will typically be a more appropriate option, when compared to their modern "fast" counterparts like CFast. However, unlike CFast, traditional braces sometimes need tooth preparation and can be fixed to the teeth in numerous places, not just the "social six".
Traditional braces, due to the nature of the re-alignment they are performing, can be on for between 12 and 24 months whereas Cfast is likely to work in around 4-6 months because they are typically targeting more minor re-alignment. Traditional braces are usually quite obvious when being worn whereas Cfast is designed to be discreet, so other people shouldn't be able to tell you have them in.
Cfast
Cfast is a brace system designed specifically for adults and teenagers. It provides a vast improvement to how your teeth look, working in a discreet and mostly comfortable way. It also doesn't change your bite position much at all. The system focuses on the social six front teeth which have the most influence on the aesthetics of your smile. The treatment takes between 4-6 months and works similarly to clear aligner treatments, only it tends to be more predictable and faster acting.
Cfast generally tends to be more comfortable than traditional braces because the bracket system isn't as complex.
Which Is Right For You?
Although we can give you plenty of general information through our site and blog, we can give you personalised information at a consultation. The reason a consultation with Abbey Road Dental is so important is because there are lots of factors that can affect the type of treatment that is right for a person. Budget, wants, needs, expectations, time, lifestyle and current dental condition are just some of the factors that affect the best treatment for you. During a consultation we will:
●     Perform a thorough dental examination, checking your current dental condition
●     Discuss any current dental issues we have found, and explain our recommended treatment for them, and how they may prevent any cosmetic dentistry in the immediate future
●     Listen to your questions, expectations and desires for tooth straightening
●     Answer your questions, and discuss which treatments we would recommend, and the price, time and preparation implications involved in those treatments
Your consultation with our St John's Wood clinic is completely personal to you, and is always no obligation. If you would like to speak to us about getting your smile straightened, please give our friendly team a call on 02076241603 and we will be very pleased to help you!