Enquire Now About A Brighter Smile For Christmas!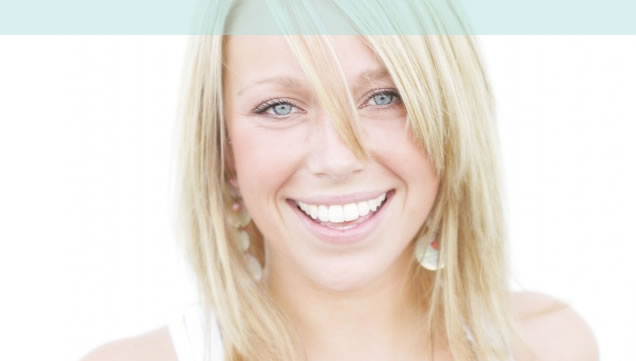 Plan ahead for a festive smile makeover.
Christmas is coming, there is no getting away from it. Before you know it the Halloween aisle will be swiftly replaced with shelf upon shelf of tinsel, shiny baubles, wrapping paper and giant boxes of chocolates. Whether you love it or hate it, it certainly will be here in no time at all.
What does that mean for you? Christmas parties, meeting to exchange gifts with friends, romantic walks through frosted grass – it certainly is a social time.
Unfortunately for many people, Christmas brings about a highlight in their key insecurity – their teeth. Crooked teeth, stained teeth, missing teeth – any one of us can be insecure about our teeth for personal reasons. Sadly, for some of us the insecurity can simply ruin this time of year. Festive gatherings are avoided, a hand comes to cover the mouth when smiling, a pained Christmas photo is taken with a closed smile and sad eyes.
If you can relate to this then first and foremost let Abbey Road Dental assure you that you are not alone. Many people have smile insecurities, and many people choose not to do anything about it because they are worried about the cost, about the procedures, or worry the dentist will judge them. It is all too common for people with a smile insecurity to hide their smile behind their hand or avoid smiling at all, because they simply hate their smile and don't want to show it.
How About A Brighter Smile For Christmas?
Perhaps 2016 could be the year you choose to throw away that insecurity and finally get the bright, beautiful, confident smile you deserve. Here at Abbey Road Dental in NW8 we offer a wide range of general and cosmetic dentistry that can transform your smile, and possibly even your life if you have been hiding behind a smile insecurity for years. From veneers to teeth whitening we have everything you need to go into this social holiday with a smile to wow everyone.
What Might Be Stopping You?
Perhaps you are concerned about the costs, in which case, please be assured we offer a transparent, open service where during your consultation we can provide you with an accurate idea of the costs involved in your treatment plan. We can only do this after a consultation because your personal needs and requirements will have an affect on the treatments you are suitable for. In terms of getting your confidence back, you can't really put a price on that, can you?
If you're worried about judgement from us, please be assured we absolutely never judge our patients and pride ourselves on our gentle, non-judgemental and friendly way of working. We are here to help you, not to judge you. If phobia is stopping you coming, please also be assured we are qualified to help those with dental phobias to not only access the dental care they need and deserve, but to help you overcome your phobia with a calm and welcoming experience at our practice.
Now Is The Time To Enquire
If you would like to enquire about a brighter smile ready for Christmas, now is the time to book a consultation. Most treatments will involve more than one visit, and some treatments like teeth whitening are very popular, so you may want to book ahead to ensure you've got your appointment secured ready for the big Christmas parties coming up.
To ensure a brighter smile for Christmas, please book your consultation with Abbey Road Dental today on 02076241603 and we will be pleased to help you on your path to a brighter, more confident you.