Your Complete Guide To A Date-Worthy Smile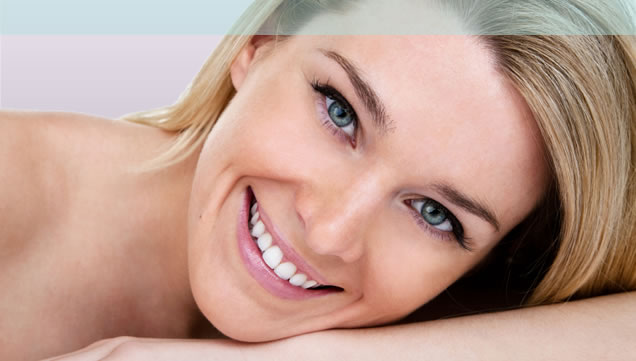 Are you ready for Valentine's Day 2019?
Valentine's Day is an event that can be either very exciting, or a reminder that your love life isn't quite where you would like it to be at this time.
If you are looking forward to it, the best thing is, it is a whole day to express how you feel to that special person in your life. If you're dreading it, then fortunately it is just one day. Before you know it, Easter will be on route, and everyone loves egg shaped chocolate right?
If you do intend to take part in Valentines Day, you definitely need to read our guide. Smiling is synonymous with love, and here at Abbey Road Dental, we know exactly how to ensure you're grinning with confidence this February the 14th. Read on for your complete guide to a date-worthy smile, you don't want to miss these tips!
First Things First, What Has A Smile Got To Do With Love?
We don't mean to be dramatic but… lots!
Attractiveness is known to be related to looking youthful because we are genetically predisposed to look for a 'mate' who has youthful eggs/sperm. Your smile has a huge effect on how youthful you look as missing teeth can cause the face to sag and look 'hollow' in the cheeks. A big, healthy, white smile helps keep you looking youthful and maintains your facial structure. A beautiful smile is also known to be an important part of your overall attractiveness to another person, and some people rate it as highly as nice eyes when it comes to initial impressions.
It makes sense though right? If you like somebody, you flash them a smile, you laugh at their jokes, you grin from ear to ear for no reason. Our smile is a key way that we communicate to others how we feel, so it makes a lot of sense that it relates to how attractive we might feel we look, or appear to others.
Your Smile And Your Dating Confidence Could Be Connected
A lack of dating confidence can come from a lack of experience, or from having a bad experience. It can come from low self esteem in relation to aspects of your personality or your physical appearance.
Low confidence about your smile may be the reason you struggle with dating. If you have missing, wonky, gappy or stained teeth or a collection of smile issues that cause you to cover your mouth when you laugh or speak, you're naturally not going to feel you are putting your best self forward. You may avoid dates and other social situations because you are worried about being judged when it comes to your smile. Here at Abbey Road Dental we have treated lots of patients who simply haven't had the confidence to date because of how they feel about their smile.
Your Smile Confidence Can Grow
If you feel self conscious about how your smile looks, then it might be time to consider cosmetic dentistry. These treatments can help you completely transform your smile so that you are proud of it once again. Different cosmetic dentistry treatments we offer include:
Veneers – Thin layers of porcelain placed on top of the tooth to transform its shade, shape and size
Teeth whitening – A special treatment used to whiten the teeth several shades
Cosmetic bonding – A cost effective treatment that transforms the way the teeth look but with slightly less permanency than treatments like veneers
Tooth replacement – Dental implants, dentures, crowns and bridges are all able to replace missing teeth to complete the smile
You may need a combination of restorative and cosmetic dentistry to fully restore your smile. We always ask you attend a thorough consultation with us first so that we can find out which treatments you are interested in, and what you would like your final result to be. We also check your current dental condition, and perform any diagnostics we need to, to get a complete understanding of your starting point for treatment. Based on the information we collect we can provide you with an extensive treatment plan with alternative options and a transparent idea of costs.
It's Not Always About How Your Smile Looks
You may be embarrassed to date because you have some oral hygiene issues causing bad breath. Abbey Road Dental can help! Our St John's Wood clinic is completely equipped to find the root cause of any oral health issues like bad breath. The chances are it is entirely and easily treatable and with our dentist and hygienist services, you can completely transform how fresh your breath is. Often oral issues with bad breath come down to hygiene, decay/gum disease or infections. All of these are easy  to diagnose and create a treatment plan for. In some instances we can even treat during your consultation if the culprit is something like a tooth that requires a filling. Our hygienists are also adept in providing excellent advice on oral hygiene so that you can do everything possible day to day to ensure your breath is fresh.
Our Top Tips For A Gorgeous Smile This Valentines Day
It pays to make the most of your smile because it really is an asset when it comes to dating. If you do have a date this Valentines Day then we recommend listening to our tips so that your pearly whites are helping you put your best self forward:
Experiment with bright lipsticks that really highlight your lips and the whiteness of your smile
Scrub your lips using an old toothbrush or special lip scrub so your lips are smooth and soft should you want to do some smooching on the big day
Avoid garlic and onion a few days before the date and on the date, as the smells keep coming from the stomach and even through the skin hours after consumption
Stay hydrated as a lack of hydration can cause bad breath
Visit your dentist in NW8 long before your appointment so that any outstanding treatment can be completed in time for the big day
Please Call Abbey Road Dental To Make An Appointment Today
We hope you are feeling much more prepared for Valentines Day after reading our guide. If you do want to check your smile is at its best, please give us a call to book an appointment. You can reach us on 02076241603 for more information and to book an appointment at a time to suit you. We're excited to help you feel more confident about your smile for Valentines Day, and everyday!