Our Simple And Easy Guide To Choosing A Toothbrush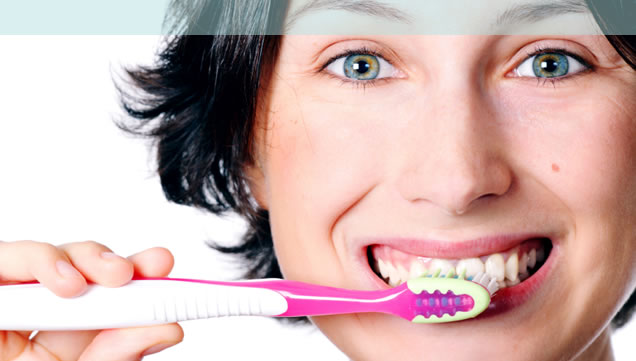 Which brush is right for you and your family members?
Here at our NW8 Abbey Road dentist we get a lot of enquiries and questions about toothbrushes.
And quite rightly so, after all you simply cannot underestimate how important excellent oral hygiene is. It's important for your oral health and your overall wellbeing too.
From being tiny, we are all taught how to care for our teeth, and one of the very first oral hygiene skills we use is how to use a toothbrush to keep our teeth and gums healthy.
Back in the 1930's, nylon bristle toothbrushes were first invented which meant there was a very small choice of brushes to choose from. With technology advancing at super speed, the amount of toothbrushes we have to choose from these days is huge, so it's no wonder we can find it confusing choosing one.
So which toothbrush is best? Whether your toothbrush is electric or manual, these tips are always applicable;
Size Matters
The toothbrush head you choose should enable you to reach all the different surfaces of your teeth. If you choose a toothbrush that is difficult to manoeuvre and is so big you can't get to the back of your molars – downsize. Go for a handle with grips to make the brushing motion easier and opt for a nice, long handle so it sits comfortably in your hand.
Bristles – Don't Go Too Hard
Toothbrushes will have hard, medium or soft bristles. Lots of people choose soft bristles for safety and comfort. Hard bristled brushes can be very damaging to your teeth and gums, especially if your teeth are weak or if you brush vigorously. Generally the cheapest and most basic brush types have the hardest bristles, so it is worth investing a little bit more in a slightly softer bristled brush.
Dentists Know Best
If you're really struggling to make a choice, remember that our Abbey Road dental staff here at NW8 will be more than happy to give you a toothbrush recommendation.
Electric VS Disposable
The bright and professional looking adverts recommending electric toothbrushes to get the best oral hygiene are seductive, but not necessarily truthful. If you brush properly and regularly, and use a good toothpaste, it doesn't matter whether you're using a manual or electric toothbrush. However, it's fair to say that some modern electric brushes will help us with that all-important cleaning action.
Childrens' Toothbrushes
Choosing a toothbrush for your child can be tricky, after all it can take some time getting them to want to use one in the first place! There are lots of toothbrushes available for children which feature characters from their favourite cartoons, with some having special features like flashing lights or the ability to play music. In general, the best approach is letting your child choose their own toothbrush so they can feel a sense of ownership, be happy and excited about using it and more likely to want to use it when it comes to brushing time. As with adults brushes, we're more than happy to give you a recommendation if you're not sure which toothbrush to choose for your child.
Here at Abbey Road Dental in St Johns Wood, we are always happy to help and advise you with any dental issues or concerns you may have. If you would like to book an appointment with one of our friendly, qualified staff please give us a call on 020 76241603 or email us at enquiries@abbeyroaddental.co.uk and we'll get back to you straight away.