Keeping Your Smile Happy And Healthy This Christmas!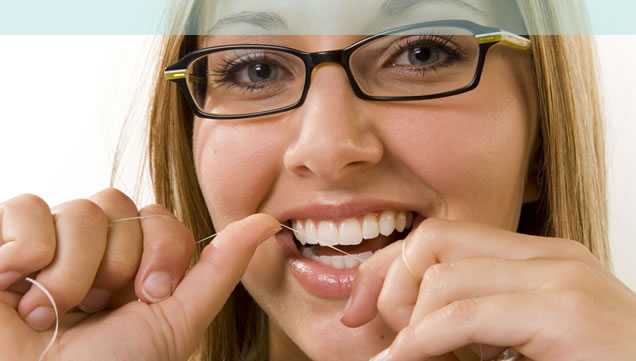 10 Festive Tips From Abbey Road Dental
Christmas seemed to be here at the end of August when the Christmas tins first went out. Then we blinked, Halloween happened and now it is nearly Christmas Day!
It comes around so fast every year and there is always a sudden feeling of panic, because everybody else seems so much more prepared. We are only just giving the garden its final winter trim and everybody else seems to be picking out the perfect Nordic spruce to decorate.
Between choosing your perfect 'works do' Christmas party dress and trying to get the best deal on the must-have toys this year, hopefully you are also going to have plenty of time to relax and be merry. There are endless parties, buffets, family do's, work do's, cosy coffees and events at Christmas to enjoy spending time with those you love (and maybe plenty that you're not so keen on too!) Lets not forget, there is also a seemingly endless conveyor belt of delicious food and drink at Christmas. Mince pies, chocolates, Christmas market German hot dogs, pretzels, Bucks Fizz, egg nog hot chocolate, sausage rolls, turkey sandwiches – there is no end to the excess.
Sadly, although a delight for your taste buds, Christmas food and drink is not a great time for your teeth. Our dental clinic in St John's Wood sees a lot of post-Christmas patients who have developed oral health issues as a result of holiday over-indulgence. Or they may have exacerbated existing problems through their holiday habits.
Sadly for some, their oral health problems don't wait until January and they find themselves utilising the NHS 111 service to get emergency dental care during the holidays.
Nobody wants to spend Christmas with a toothache, and nobody wants to go into 2019 with oral health issues that are avoidable. Luckily, these top tips from our dental team can help you keep your smile happy and healthy this Christmas:
Avoid Using Your Teeth As Tools!
There are a lot of dental injuries at Christmas because caution has been thrown to the wind. This often happens where a person has attempted to crack a nut or open a bottle of beer with their teeth. This is incredibly dangerous and we would never recommend you use your teeth as tools. Aside from the potential injury from things going wrong, your teeth could easily be cracked in the process. Always use the proper tools and never use your teeth!
Don't Be Too Ambitious With Hard Food
Speaking of cracked teeth, another major issue at Christmas is teeth being cracked on hard foods. Hard toffee is a major culprit, as well as bits of nut shell that are accidentally eaten with the nut. Avoid this painful injury by being cautious about what you consume.
Watch Out For Sugar-laden Christmas Coffees
Coffee culture is now established in the UK and it is nice to go for a cosy hot drink with a friend when the weather is freezing outside. It is also a great environment for exchanging gifts. However, the cold and hot Christmas themed drinks in popular chains can be very sugar-heavy, and therefore terrible for the teeth. Whipped cream, sprinkles, salted caramel sauce, sugar-syrups – they all sound lovely but, they can be very bad for oral health. Have one as a very special treat, but the rest of the time, opt for herbal teas, americanos, espressos, water or plain iced or hot coffee without the syrup.
Maintain The Regime
Maintain your oral health regime to try to keep your dental health in good shape. Brushing twice a day for two minutes each time makes a big difference to your oral health. Visiting your Abbey Road dentist and hygienist for regular appointments is also important, because any issues can then be spotted and rectified quickly.
Go For Tooth Friendly Buffet Food
Cheese boards, vegetable crudites, low fat dips and salads are all better for your smile compared to pastries, sandwiches and other starchy carbs. Chocolates and mince pies are also to be avoided in excess, although if you do eat something high in sugar, try to do it with your main meal so that you are limiting your smiles exposure to acid and sugar to a set period of time.
Avoid Prosecco Smile
Prosecco smile is a term that was created by the tabloids relating to the acid and sugar from Prosecco and how it degrades the smile. Of course other drinks like orange juice and vodka, fruity cider and whisky and full-sugar coke are bad for the teeth too. When the drinks are flowing, try to opt for water between alcoholic drinks, ice in your drinks and use a straw. You may also want to chew sugar free chewing gum after your drinks to help generate saliva flow, rinsing away the residual 'nasties'. Don't be tempted to brush your teeth after drinking for at least half an hour as it just moves the acid and sugar around and potentially makes the exposure worse.
Let Abbey Road Dental Help You With A Beautiful Christmas Smile
If you take care of your teeth but you still find that they are not as you would like them to be, perhaps brighter or whiter, then Abbey Road Dental can help. We have hygienist services that can give your teeth a deep clean, making them fresh and beautiful for your Christmas party. We also have whitening treatments to help improve the overall shade of your teeth, sometimes lightening them so much patients cannot believe the results.
Or perhaps you have always wanted a full smile makeover? Maybe you have missing teeth, 'gappy' teeth or several smile issues that cause you to lack confidence in your smile. Our team offers a wide range of cosmetic, restorative and general dentistry to give you the smile you have always dreamed of or simply to help restore the function of your mouth. With a more substantial makeover we wouldn't be able to get you ready in time for Christmas, but you might just get a consultation in time to start your new smile journey ready for 2019.
Please call our friendly reception team on 02076241603 to book a consultation. We are excited to help you maintain and achieve a happy, healthy smile at Christmas time and all year round!