Finding A New Dentist: Things To Look Out For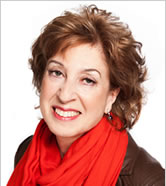 Our modern practice in St John's Wood fits the bill!
Finding a new dentist isn't always easy, and with increasing amounts of us not only caring about our general dentistry, but also investing in the latest cosmetic dentistry, the dentist we choose really does have a lot to live up to.
We expect friendly staff, high levels of safety, the latest technological advances in dentistry, not to mention transparent costs and treatments. It really can be tricky to find a dentist that has it all.  Here are some things to look out for when you are trying to find the ideal dentist:
Legal Requirements
It doesn't matter how lovely your dentist is, if they aren't qualified to be doing dental work. So one of the first things you should look for is a registration with the GDC (General Dental Council). This counts for many different job roles within the dental industry so don't assume only your dentist needs it. The practice itself should also have a registration with the Care Quality Commission. It may seem like you can assume anyone doing dental work in the UK is qualified, but sadly a few aren't, and some even set up backstreet cosmetic dentistry studios in beauty salons or even their home to carry out illegal tooth whitening. They simply aren't qualified to do so, so always look for legal certifications before anything else.
Education
A general dentist will have done 5 years of training and then received a BDS or a BChD.  They will also be able to show any auditor that they are up to date with the latest treatments and techniques. A degree in such a quickly advancing industry is no use if it was achieved in 1975 with no further training. If they are specialists in any area of dentistry, they should also have certification to prove that and be registered as such with the General Dental Council – so please check.
Customer Service
This really matters when it comes to medical care, doesn't it? The dentist can be worrying or uncomfortable for some and your dental health relates to your overall health – so it makes a difference to be with people who have genuine concern for your well-being. Expect kindness, respect and transparency from all of the staff who you come into contact with – you should expect nothing less.
The Practice Itself
Expect cleanliness, comfortable seating, tidiness and a professional feeling. You should also expect a friendly, welcoming atmosphere. Reception should feel calm, friendly but also respectful and informative. Any treatments or services should be clearly explained and you should be clear on the costs before giving the go-ahead for anything.
Technology
Technology matters these days as modern dentistry advances so quickly. Expect all the latest diagnostic equipment, plus a wide range of general and cosmetic dentistry offerings at competitive prices.
Abbey Road Dental Has Everything You're Looking For
If you're local to the NW8 area, Abbey Road Dental could be the ideal dental practice for you. Our beautiful and friendly St John's Wood surgery has:
●     Qualified staff who are passionate about their field of expertise
●     The latest technology and treatments within dentistry
●     A clean, comfortable and welcoming practice
●     Staff members with various education levels in different areas of dentistry and a commitment to continual training
●     A family-friendly approach to dentistry like no other, because we are the family-friendly clinic!
If you want to register with a family friendly practice, passionate about providing your family with the most professional, high quality levels of dental care, please call us on 02076241603 and we will be pleased to welcome you into our Abbey Road Dental family.