Keeping Your Child's Teeth Safe This Summer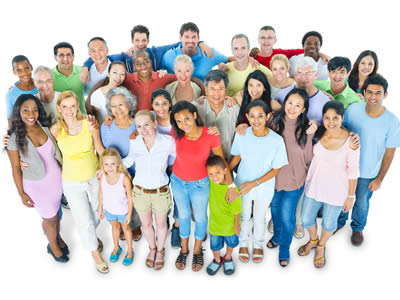 Straightforward advice from Abbey Road Dental
Summer is a time for play and a time for enjoying the (hopefully) dry and warm weather. Barbecues, sports, holidays and plenty of time playing outside are just some of the aspects of summer children enjoy before going back to school.
These fun activities are fantastic opportunities for smiles, fun and memories, but they also present an opportunity for injuring or damaging your child's teeth too.
With that in mind, here are several risks to your child's teeth that you may encounter this summer; and how to minimise them to keep your pride-and-joy happy and smiling!
Summer Food & Drink Can Be Bad For The Teeth
Sugar and acid are in abundance in summer because of the type of drink and food we consume. Buffet foods often contain plenty of starchy carbs that stick to the teeth and cause 'acid problems'. We are all thirstier and so refreshments may come in the form of sugary cold drinks. Ice creams and ice lollies are high in sugar and when it's hot, we all love to indulge, especially children. Minimising the risks from these foods and drinks isn't that easy when your child isn't with you, but when they are, try to encourage water for rehydration, and make natural ice cream from frozen banana, or natural ice lollies from freshly squeezed, diluted fruit juice. These still contain sugar but much less than a constant stream of fizzy pop!
Summer Sports Can Be An Injury Risk
Your child is likely to play sports this summer, whether that is with an official club or in the park with their friends. They might also play frisby, or spend more time on their trampoline. Whatever the sport or activity they are doing, there is an injury risk, particularly to their gums and teeth. It is so common for children to suffer a mouth injury, particularly with contact sports or sports with balls. To minimise this risk, a mouthguard is a great idea; ideally a custom mouthguard made by Abbey Road Dental to ensure custom protection.
It is a great idea to use protection like this whenever there is potential for damage to the teeth and gums. Injuries in this area can be very painful and may even affect adult teeth development in children if the damage is significant.
Too Much Fun Can Lead To Oral Care Neglect
Where children brush their own teeth without supervision, they may well neglect to spend the full amount of time and effort necessary for optimum smile health if they are excited for the day ahead.
It may also be that summer activities, juggling schedules, holidays and everything else that makes summer a busy time, mean that appointments to go to Abbey Road Dental for checkups, can fall by the wayside. It is also possible that children might be tempted not to say if they are experiencing any discomfort with their teeth or gums because they worry it will stop them doing the activities they have been looking forward to.
It's no surprise that neglecting an oral health regime can be detrimental to your child's health but you can still have fun whilst keeping your oral health a top priority. Take care to ensure your child is encouraged to maintain proper brushing, and to talk to you if they experience discomfort. Check-ups should always be prioritised to ensure any issues are picked up before they become painful or cause lasting damage.
Book A Checkup At Our St John's Wood Clinic
A child's smile is a wonderful thing! Here at Abbey Road Dental we want to ensure they keep smiling, free from pain and other oral health issues that are easily preventable. We can do everything possible to help keep their smile in tip top condition when they see us, but in between, there's lots that can be done to help protect their teeth, particularly during high risk times like summer holidays.
Do you need to book a checkup for your children or yourself? Please call us on 02076241603 and we will be more than happy to help!