12 Dental Care Days of Christmas From Your St John's Wood Dentist!
12 easy oral care tips for maintaining a beautiful smile over Christmas and into the New Year.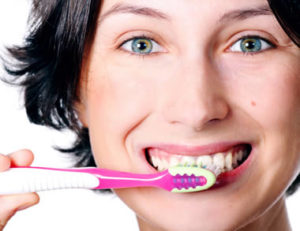 On the first day of Christmas this blog is here for thee, to keep you festive and smiley! Our rhyming skills might not be up to much, but our dental tips definitely are!
Here at Abbey Road Dental we've collated 12 easy-to-follow tips to help you keep your teeth and gums in great shape over the festive period. By following these tips, you've got a great chance of going into 2021 with great oral health:
Watch Your Buffet Habits
The buffet is where we all fail at restraint when it comes to delicious Christmas food. Although we might be at less buffets this year because of the pandemic, the fact is that most of us will have plenty of food to graze on over the holiday period. Avoid starchy, sugary and acidic foods if you can, and instead, opt for food like:
Veggie crudites
Bean dips
Healthy rice salads
Lean meat slices
Cheese chunks
Crunchy fruits
Olives
If you are tempted by foods that can stick to the teeth and cause acid attacks, like sausage rolls, crackers, sweets and chocolate, try to eat it in one meal so you limit the amount of time your teeth are exposed.
Don't Use Your Teeth As Tools
All too often, we can relax over Christmas to the point we take risks with our teeth that we wouldn't usually take. For example, cracking open nuts, opening beer bottles and pulling off plastic clothes tags. These could all leave your teeth damaged, at a time when emergency dental care could be a challenge to get hold of. Think twice before you use your teeth for anything other than eating.
Avoid Taking Risks With Dental Restorations & Devices
In the same way it is easy to use the teeth as tools over Christmas, it can be easy to push dental restorations and devices too far as well. Eating crusty bread with a brace, for example, or eating toffees with dentures. Doing this could leave you damaging your device, which could cause real problems with those selfies over the Christmas period.
Think carefully about taking unnecessary risks with your devices and restorations, as it could be costly to have them repaired, and challenging to have them fixed over Christmas.
Keep An Eye On Alcoholic Drinks
From sugary hot chocolate, to sugary cider, drinks are a part of Christmas where it is easy to overindulge by accident. Drinks like fruit ciders, for example, are highly acidic and sugary. It only takes one or two of these drinks to give the teeth a real attack.
If you have a drink every day over Christmas, it's not hard for some real damage to be done to your oral health. Try to have water every other drink, and where possible drink with mealtimes to minimise the effects on your teeth.
Stick To Your Oral Care Regime
Although there aren't as many parties this year, there is just as much fun to be had. With a break from work and lots of extra fun and activities, it can be so easy to forget things like your oral health. This is especially true with late nights, and late mornings. Just two minutes brushing twice a day is enough to help keep your teeth in good condition. If you can keep that up, you'll do well to stick to an effective oral care regime over the Christmas period.
Don't Brush After Sparkling Wine
It is important not to brush your teeth straight after fizzy wines and drinks as you'll be spreading the acid and sugar they contain around. Instead, wait an hour to minimise any ill-effects. The same rules apply for all acidic foods, particularly those that stick between the teeth or coat them and give you that 'furry' feeling.
Tuck In To Turkey
What is better than rich, juicy turkey and cranberry sauce on Christmas Day? It's the gift that keeps on giving too, with turkey everything in the following days to make the most of this seasonal bird feast.
The great news is, turkey is rich in phosphorus, a protein known to strengthen your bones and your teeth. Another reason to smile about that turkey leftover sandwich!
Drink Plenty Of Water
It is so important to stay hydrated over Christmas. It helps your whole body work well, and flushes out unhelpful nasties you don't need. It also helps to wash away debris in the mouth and helps you avoid dry mouth, which can cause tooth decay and other oral issues.
Book Your Checkup For 2021
Start next year as you mean to go on with a checkup at Abbey Road Dental in place. Regular checkups at our NW8 clinic in St John's Wood ensure any problems are quickly diagnosed and treated, limiting discomfort, cost and complications.
Consider Making 2021 Your Year For A New Smile
If you have always wanted a new smile with cosmetic and restorative dentistry, perhaps now is the time to look into it? Why spend another year with a smile you don't love? Abbey Road Dental has a range of incredible treatments such as teeth whitening, dental implants and veneers, to give you the youthful, rejuvenated smile you deserve. Book a consultation at our local clinic for 2021 and start the process of getting your unique smile transformation.
Make Better Dental Hygiene A New Year Resolution
So often we make huge New Year's resolutions that are challenging to maintain. Sometimes, smaller and more achievable goals can be just as impactful. Better dental hygiene, for example, can only benefit your overall health and your confidence. Our team hygienist can help you with boosting your cleaning regime if you know there's some improving to do.
Smile!
All of us at Abbey Road Dental want to encourage our patients of all ages to smile this Christmas. Boy has it been a challenging year! Love yourself, love your friends and families, and smile your way into next year which we all hope will be a better one.
Merry Christmas from us all at Abbey Road Dental, your NW8 family clinic.