What To Expect From Your Visit To Abbey Road Dental in St John's Wood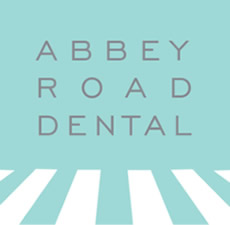 An overview of your treatment with us.
Here at Abbey Road Dental, we pride ourselves on being the family friendly clinic, offering patients opportunities to enhance smiles, and a happy grin from the treatment and experience combined. However, we understand when patients haven't visited us, they may still be unsure of what to expect when it comes to their checkup.
Our St John's Wood clinic in NW8 prides itself on complete transparency – always being as clear as possible about the treatments we provide, and what to expect from us. For this reason, we wanted to give you a brief overview of what to expect from your visit to our dentist, so you can feel assured you know exactly what is going to happen when you come to us.
The Clinic
Abbey Road Dental has been running since 2011 when it was acquired from Dr Rome, who ran his own dental surgery on the site previously. When we acquired the site we completely refurbished and re-equipped it to not only have the latest technology, but to be a truly calm and inviting environment to be in.
It is a fresh and clean environment, but it's also welcoming, partly because of the decor and partly because of our lovely staff. Visiting us you can expect a truly family oriented experience, which serves all your dental needs with complete attention to detail and a considerate approach. We genuinely do care that you smile when you leave us, because your teeth feel fantastic, and because you've had such a great experience with us.
The Checkup
When you come in for a checkup for the first time we will ask you to put aside an hour for this initial visit. We will ask you to fill in a registration form and a confidential medical history form. You will then have a chance to take your time discussing your reason for visiting and asking any questions you may have. Following the chat, your dentist will do a thorough check of your teeth, gums and soft tissues. We will also perform an oral cancer check which is something we do as a standard part of our checkups. Following this we will also perform any necessary X rays and intraoral photographs.
Following your checkup we will then carefully and openly discuss all of your options with you, so you are able to make a completely informed decision. We can then make a dental treatment plan for you based on your choice of treatments. At this point we will be able to provide you with a clear estimate for the procedures you require.
Following this, you are always encouraged to ask further questions if you have them, either at a later appointment, or over the phone or email if that suits you better. We genuinely want you to feel 'in the know' and most importantly in control in regards to your treatment with us. We want you to feel happy, comfortable and completely relaxed.
Have A Fear Of The Dentist?
If you have a fear of the dentist, please come in and see us at Abbey Road Dental. We pride ourselves on ensuring each and every patient is met with consideration, sympathy and care. Our staff have lots of experience helping patients not only get over their fear of the dentist, but helping them actually enjoy their dental visits. When you visit our NW8 clinic you will be in the best possible hands. You can trust us to be understanding and sympathetic to your phobia and most importantly, help you work through it so you can get the oral care you deserve.
Call Us On 02076241603 To Make An Appointment
If you're due for a checkup, or want to talk to us about our general dentistry or cosmetic dentistry treatments, please give us a call on 02076241603 and we will be more than happy to get you booked in.