Did You Ever Wonder Why Dental Hygienists Are So Important?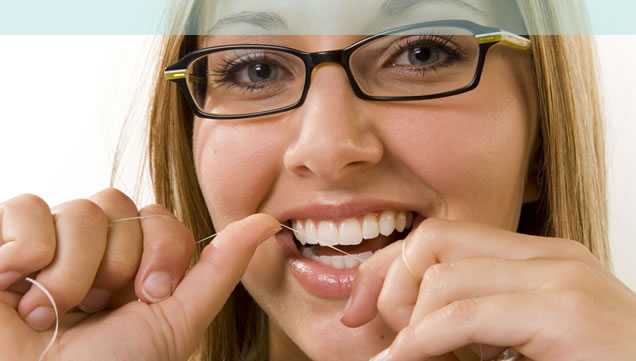 The role of regular hygiene visits.
Here at Abbey Road Dental we really try to foster family values and every single member of the team is treasured. We are the family friendly clinic after all so it wouldn't make sense if we weren't a close practice!
However, some members of the team occasionally get seen as an additional extra by some, for example the dental hygienists. We all know they are there, and what they do when we see them, but most patients don't realise just how important they are. Their professional training, education and experience mean patients benefit a lot from their care and the tasks they perform go much further than cleaning your teeth. Hygienists have many roles beyond teeth cleaning, including a vital part of early warnings where symptoms of conditions or problems are spotted early on ensuring the right care can be sought.
Here are just some of the important roles that form part of a dental hygienist's job:
To Ensure Your Oral health Is Tip Top
This is at the heart of a dental hygienist's job, ensuring your oral health is improved and maintained. Whether it is through providing you with advice or guidance, providing you with treatments, or assisting other members of the team, ensuring your oral health is tip top is top of a dental hygienists priorities.
Providing A Scale And Polish
When the dental hygienists cleans your teeth they are trained to get rid of any plaque and harder deposits on the teeth. Removing any plaque or tartar is so important because it not only feels and looks less than pleasing, but it can lead to damage and disease if left to fester.
Providing Bacteria Fighting Treatments
A dental hygienist is able to apply certain products to the oral area in order to fight bacteria which lead to decay and gum disease.
Liaising With Dentists
Dental hygienists at Abbey Road Dental will liaise with the dentists and vice versa, to ensure the right staff member is completing the right job, and to pass on important information in relation to a patient's oral health.
Spotting Early Warning Signs
Dental hygienists are extremely skilled at analysing teeth, gums and the surrounding soft tissue in order to spot any early warning signs. Spotting any early warning signs for disease or damage means the patient benefits from a reduced need for treatment.
Diagnostics
Some hygienists are qualified to take a dental X-ray, which is an important tool when checking for deeper issues we can't see on the surface.
Child-Treatments
Children might need gum disease treatment, tooth cleaning, fluoride varnishes or anti-bacterial treatments. Dental hygienists are qualified to apply these treatments all whilst ensuring the child is happy during their appointment.
Diet & Nutrition Guidance
As diet and nutrition is key to preventing various oral issues, dental hygienists have a good knowledge of diet and nutrition and can advise on tweaking your diet to best suit your oral needs.
Gum Disease Prevention

Dental hygienists are well-versed in the causes and treatment of gum disease and prevention is a huge part of their job.
Cosmetic Dentistry
Some dental hygienists are qualified to perform or assist with certain cosmetic dentistry treatments, like tooth whitening.
Call Abbey Road Dental To Make An Appointment With One Of Our Resident Hygienists
If you'd like to enquire about the services of our lovely dental hygienists, or you want to make an appointment at our NW8 clinic, please call us on 02076241603 and we will be pleased to arrange that for you.