Love Your Mouth In February 2021
Personal oral care in February, the month of love!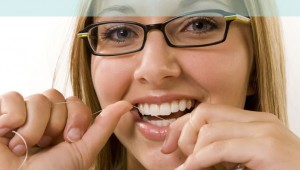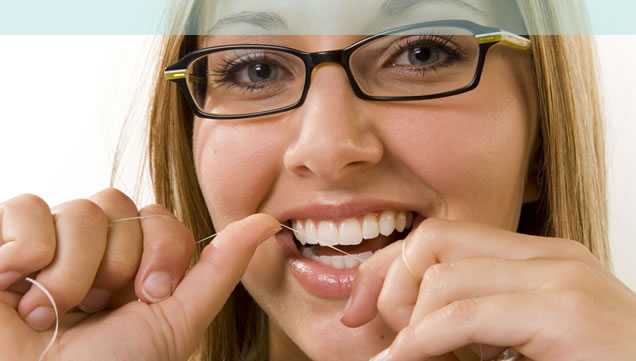 Valentine's Day is the big holiday of February. Usually everyone is booking dinners and days out, looking at how they want to spend time with loved ones. Clearly, 2021 is not going to be a Valentines like we all know it to be.
Sure, there may be flowers and romantic meals at home, but that's probably teamed with plenty of Zoom dates and solo ice cream eating sessions, like the last 11 months for many of us!
With that in mind, instead of focusing the love outwards this month, let's take the time to look inwards and give some love to ourselves. In particular, we're shining the spotlight on oral health and showing some love to your mouth this February. Not for a date, not for a picture, not for anything other than your love for yourself, just this one month.
Why Is Self Love Important?
For a lot of people self love can feel a bit awkward. It can feel a little bit cheesy, and a little bit woo woo. The fact is, self love is anything but woo woo, it's essential to being happy. Being compassionate towards ourselves and loving who we truly are is the key to avoiding, or coping with mental health challenges. It is the key to being confident, having true self esteem and to having an abundance of love to give to others. Sure, we're tackling oral health self love in this article, but that can just be the start for you. You can never have too much!
Why Is It Important To Love Your Mouth?
There are many great reasons to love your mouth. One key reason, is confidence. With our mouths we kiss, speak, smile and express ourselves. A lot of confidence radiates from this part of the body, which is why facial aesthetics to do with the lips are so popular these days. The same with cosmetic and restorative dentistry, it literally restores confidence in those who have found themselves ashamed of visible dental issues. On an aesthetic level, loving how your mouth looks is so important.
When it comes to your health, loving your mouth is really important as your oral health is directly related to your overall wellbeing. If your mouth is painful you may struggle to eat, or even perform daily tasks. With teeth missing, eating may be a struggle and possibly even dangerous.
Certain oral signs like ulcers or sores can suggest issues elsewhere in the body. Likewise certain issues with the body can show up in the mouth, such as kidney issues which can cause the breath to be sweet smelling.
Certain oral issues, like gingivitis, have even been linked to an increased risk of heart disease.
This is just a brief summary of why you should love your mouth. The fact is that if you think about it, you can probably think of many more reasons that it is a part of your body that deserves a ton of self love this February.
Love Your Mouth With Better Oral Health Habits
One of the best ways that you can show love to your mouth is with better oral health habits. Preventative care is at the heart of what we do here at Abbey Road Dental, and we know the more a patient takes care of their teeth, the more likely they are to avoid dental health issues down the line. Here are some of the easiest ways to improve your oral health habits:
Make sure you're always sticking to two minutes brushing twice a day, without shortcutting the time. Set a timer if you need to, or play a song and brush for the entirety of it.
Switch up your starting point when you brush so there's never one area that gets neglected.
Consider using an Abbey Road Dental hygienist for advice on oral hygiene if you could do with further guidance on brushing and avoiding gum disease.
Always use the right products for your oral needs (your dentist and hygienist can provide you with advice).
Try to cut down on alcohol and quit smoking. Your local pharmacy is a good place for advice on quitting smoking.
Always attend regular appointments at our NW8 clinic.
Cut down on the amount of sugary, starchy and acidic food and drink you consume.
Always visit a dentist as soon as you can if you have any toothache, blood when you brush or other new oral health issues.
Let your dentist know if you have any new health conditions or medication you are taking.
Drink plenty of water to keep your saliva flowing, as it helps keep your oral bacteria balanced and helps prevent plaque buildup.
There are always new ways to boost your oral hygiene habits, and here in St John's Wood we are always here to help you do that!
Love Your Lips Too
Sometimes we can forget about the frame of the mouth – the lips – when we think about oral care. Your lips are very important too, helping you eat food, speak, keep moisture inside the mouth, and framing your beautiful smile. Here are some handy tips to help you love your lips more:
Exfoliate your lips regularly using an old toothbrush
Stay hydrated to help keep your lips luscious and plump
Remember to use cold sore treatment as soon as you feel a tingling in the lip, to avoid it getting any worse
Always see a doctor (or speak to your dentist) if you have any strange sores or new marks on the lip that won't go away
Consider speaking to us about our facial aesthetics treatment if you feel your lips could do with more volume, or less smokers lines
Love Your Mouth, Love Yourself
Loving your mouth is a form of self love, something everybody needs in the month of love – February. This Valentines Day, and the whole month of February, keep your mouth happy, and show yourself that bit more love and care. The result will be a smile that comes from the inside out, and don't forget, you deserve that.
Do you want to speak to us about hygienist services, oral health or aesthetic treatments? Please give our team a call on 02076241603, we would love to help.