Top Tips To Keep Your Smile Bright On Your Wedding Day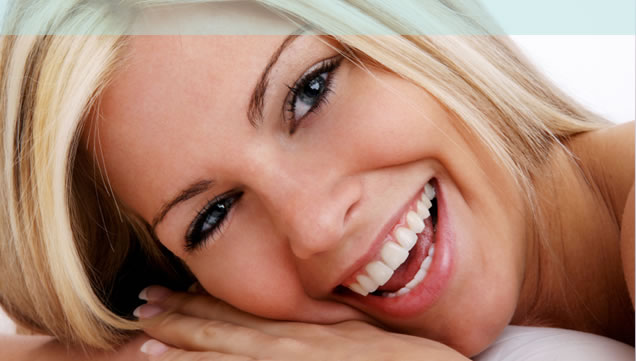 Looking your best on the special day!
No doubt your plan is to look stunning on your wedding day and here at Abbey Road Dental in St John's Wood we're sure you're going to look absolutely beautiful and have an amazing time too.
However, if you are looking for ways to have even more reason to smile on this lovely occasion, our experienced dental team can help with these top tips to keep your smile bright on your special day:
Teeth Whitening
So many different details come together when you get married – flowers, hair, wedding scent, seating plans – it is certainly a real celebration of immense planning. It is always a little stressful to get everything ready, but worth it to make that extra effort for this day of celebration. One thing you should definitely make sure you pay attention to is your smile. You will be smiling a lot on the day, so it makes sense to ensure you're as confident in your smile as possible.
One easy way to do this is to make it brighter with teeth whitening. Depending on how your teeth whiten, the process will vary and our advice is that you should never look to whiten your teeth last minute. For the best possible results you need to plan ahead, in the same way you may plan when to get a spray tan, get hair practice sessions or pick a wedding dress. So it pays to schedule in when you will begin your home teeth whitening regime, or attend for your teeth whitening treatment at the practice.
Over The Counter
There are toothpastes that claim to whiten your teeth. However, these products may well brighten your teeth a little, but they aren't clinically proven to do so and may be abrasive so be careful. Ideally, we would love you to chat with us about products we would recommend to ensure you're using something that isn't going to cause you any damage and will achieve the results you expect.
Habits
Certain habits stain the teeth, and if you already have white teeth, it is worth limiting or stopping these habits to keep your bright smile. Smoking is one of the worst culprits for teeth staining, not to mention its nasty effects on the body. If you can quit, you'll be so pleased to avoid sneaking off for a cigarette in your wedding dress on the big day, whilst also keeping your breath fresh and your teeth tobacco stain free. Other habits that can stain teeth include drinking things like red wine and coffee. If you don't want to quit these things, try drinking through a straw to limit the contact with your teeth. It does work!
Whitening At Home With Dental Trays
Our NW8 clinic offers "at home" whitening trays that you use at home for a set period of time. You would need a consultation with us to check this treatment is right for your teeth. We recommend coming to us well in advance of your wedding if you wish to use at home trays because you will need to use them for a set amount of time. Please avoid using cheap home whitening trays bought from the internet or from unregistered, unqualified people or companies – these are dangerous and you could damage your teeth and the soft tissues around them.
In-House Whitening
This is by far the most convenient and efficient way to get your teeth white for your big day. Following a consultation we can provide you with this treatment in house either on the same day or at a future appointment. The treatment takes just 60 minutes and many patients enjoy dramatic results afterwards. This is by far the most convenient option, just be sure not to have this done in the week leading up to your wedding because it can cause slight tooth sensitivity for a short while and you have to watch what you eat following the treatment.
Speak To Abbey Road Dental About A Bright Smile For Your Wedding!
If you want a bright smile for your wedding, please don't hesitate to speak to us about our modern and cost-effective teeth brightening solutions. Treatments range from a simple tooth polish and clean all the way to whitening or even veneers. The first step is getting a consultation so that we can assess your dental health and suitability for different treatments, listen to your expectations and needs, and then discuss different treatment options, timescales and costs so that you have a comprehensive, transparent plan to consider.
Please call us on 02076241603 and we will be very pleased to help you in your first step to a bright, happy smile for your special day.