Make Your Smile Spectacular For Summer!
Handy tips from your St John's Wood dentist to help those pearly whites look their very best.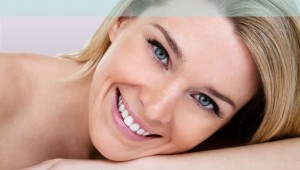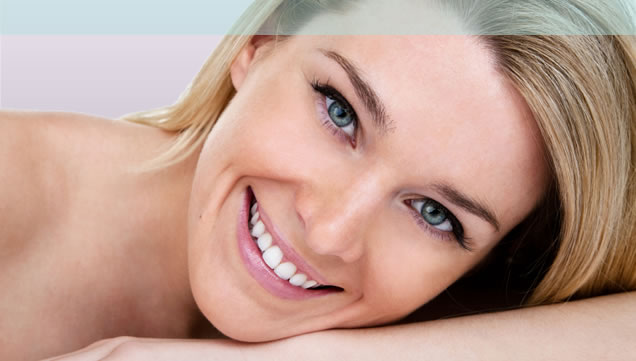 Last year heading into early summer, we all had little reason to smile, give or take a successful vegetable growing project or two.
This year though, with the vaccine programme rolling out like nobody's business, everything is opening back up and we can see the people we love again in person!
Nothing is certain yet of course, but there is definitely hope on the horizon.
With so much to smile about right now, there's one area of your appearance that you'll definitely want to get right this summer, and that's your smile. From summer selfies with sisters, to garden party pouts perfect for your next Instagram post, your lips and teeth matter. This summer more than ever, we think that your smile needs to be spectacular!
To help you prepare your smile for the coming months that will *hopefully* be much better for all of us, let's take a look at how to get it looking its very best:
Pamper Those Lips
Over winter your lips may have become a little dry, crusty and cracked. Even with a ton of lip balm this can happen so don't worry too much. Now that the warmer weather is here though, it is time to get the lips looking their best again because they frame your smile. Give them a good scrub with an old toothbrush every week and use a lip moisturiser that penetrates the skin.
If you're looking for an extra boost in your pout, you may also want to speak to Abbey Road Dental about dermal fillers for the lips. Our NW8 team offer facial aesthetic treatments like lip fillers to help take that perfect smile even further. Applied by a professional, trained team, it can rejuvenate the lips and volumise an area that patients can commonly feel insecure about.
Get A New Toothbrush
Did you know that you are meant to switch out your toothbrush as soon as it wears down? If it doesn't wear down, you switch it out every three months. For many people, this doesn't happen, which means you don't have the best tool for the job of cleaning your teeth. Your toothbrush is there to get rid of plaque and debris to help protect you from gum disease and dental decay. If it is worn out, or full of bacteria, it just won't help you have a beautiful smile for summer as well as it could.
For tailor-made advice you could book in to see our fantastic St John's Wood oral hygiene team who will be able to let you know exactly which dental tools will work best for your needs.
Boost The Brightness Of Your Teeth
Teeth can look stained or yellow for all kinds of reasons including:
Natural ageing
Genes
Smoking
Drinking alcohol like red wine
Drinking lots of tea and coffee
Certain medicines
Certain medical conditions
Certain medical treatments
Boosting the brightness of your teeth is a quick and easy way to turn back the years, and give yourself an 'A-list' smile. At Abbey Road Dental we offer teeth whitening, which is one of our most popular treatments. We use Enlighten, an incredibly effective at-home and in-clinic combination treatment, and Zoom in-surgery whitening. Both results will lighten your teeth by several shades, and turn back the years on your smile very quickly.
If you're not ready for whitening, why not have professional teeth and gum cleaning with our NW8 hygienist? This will remove any recent surface stains and give you a brighter, fresher smile ready for these coming summer months.
Get Your Check-up Booked In
It is so important to have a check-up every six months with your St John's Wood dentist. This ensures that any issues like hardened plaque, early gum disease or infections are picked up quickly and can be treated well in advance of any important events or holidays. Crucially, this is the time when we check for signs of oral cancer which is more treatable the earlier it is found. We strongly encourage all our patients to make a booking if you've not attended our clinic for over six months.
Perfect Your Oral Hygiene Regime
Your oral hygiene regime is key to keeping your teeth and gums healthy between visits to the dentist. At the very least you should be:
Brushing your teeth for two minutes twice a day
Flossing at least once a day
Cleaning any dental devices as instructed by your dentist
Using the correct toothpaste and toothbrush for your individual dental needs
If you're at all concerned about your oral health regime, perhaps needing guidance on brushing better, or caring for your teeth through pregnancy, please get in touch. Our hygienist is qualified to provide clear guidance for patients helping you to clean and care for your teeth properly between visits to us. Whatever your individual needs are, we can help you care for your teeth day to day so that they look and feel their very best not only in summer, but all year, every year.
Bite The Bullet & Get That Smile Makeover
For some of our patients there is a bigger transformation needed in order for the smile aesthetic and confidence to be rebuilt. Do you have any of the following?
Missing teeth
Misaligned teeth
Heavily stained teeth
Receding gums
Large gums
Gappy teeth you don't like
Do you have a combination of the issues above and more? If that sounds like you, please don't worry, there are treatment options available for you. The Abbey Road Dental team is able to provide a detailed plan that leads to restoring of both the aesthetic and the health of your smile. It all starts with a consultation and you could finally have the smile you deserve this summer and beyond.
"Summertime is always the best of what might be." – Charles Bowden
The tips above will help you get a beautiful smile this summer, for what will hopefully be an incredible few months to enjoy with friends and family in person once again. If you would like to discuss any services mentioned above please do get in touch on 02076241603 and we will be more than happy to help you.