Your Dentist Wants To Save Your Tooth!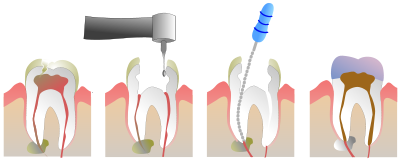 How we try to avoid extractions at Abbey Road Dental in St John's Wood
Abbey Road Dental is proud of the professional services and treatments provided to patients in order to prevent as much dental damage and disease as possible. Your natural teeth are perfectly designed to help you talk and eat, and to shape your face. Preventative services such as hygiene therapy, and helping advise patients with personal oral care advice, are so important to help the teeth and gums stay as healthy as possible. Treatments for decay like fillings, or gum disease treatments are also important to try and stop problems in their tracks, treat the damage and prevent any more from happening.
Sometimes, problems caused by injury or dental disease require much more detailed work in order to save the teeth. Occasionally, extraction is the only option, but your dentist will only resort to that as the very last resort. Where possible, your dentist will try to save your tooth and sometimes that involves root canal treatment.
What Is Root Canal Treatment?
Root canal is needed when tooth problems extend beyond decay or minor infections. The pulp inside the tooth becomes infected and has nowhere to go, but deeper into the tooth and tooth root. If left untreated, these kinds of infections spread, get worse, cause a lot of pain and may even result in the need for tooth extraction. But your St John's Wood dentist will do everything they can to avoid this.
Root canal is performed as a way to try and save the tooth that is infected. It may take one, or more visits and is an intricate process. Once the area is numbed, the dentist drills a channel into the tooth and begins removal of infected pulp. The remaining tooth and pulp is then cleaned and a temporary filling is applied. The area is then checked at a later date for any remaining infection which will be removed again. Once the dentist is satisfied the infection is cleared, a permanent filling will be placed in the tooth chamber and the tooth will be sealed.
Is Tooth Extraction A Better Option?
Many people can feel that tooth extraction is a better option but this isn't really the case. Patients may believe it will be a quick route to pain relief, cheaper than extended root canal treatment, and if it is far back enough in the mouth, no aesthetic consequences.  A gap left following an extraction can lead to other teeth moving as well as bone degradation in the area over time. So simply "having a tooth out" needs to be considered very carefully, particularly where it is viable to save it.
Abbey Road Dental – Working To Prevent The Need For Tooth Extraction!
Our NW8 clinic is dedicated to helping patients avoid the need for tooth extraction and our primary focus is promoting and supporting excellent dental hygiene with regular checkups and advice at our clinic. Any relevant supportive treatments which help to prevent dental issues, such as scale and polish, fluoride treatment and early gum disease treatment are also provided. Fillings and root canal treatment, as well as periodontal treatment and other more detailed procedures are available where it is necessary to save teeth that have more advanced problems.
Regular checkups with Abbey Road Dental are essential to help prevent tooth loss and we will check your teeth and gums thoroughly to ensure any problems are caught early. Please call us on 02076241603 and we will book an appointment at a time to suit you. We're here to help you maintain a healthy and happy smile for life!