Why Have A Scale & Polish?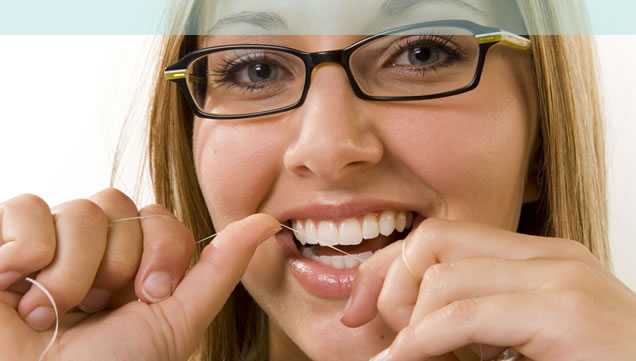 More about this routine dental procedure.
Here at Abbey Road Dental, in NW8, we do many different kinds of treatments. Some are more 'cosmetic', but a huge majority of our services come under the general dentistry 'umbrella'.
That means, making sure everyday people like you, our lovely patients, get the best possible dental care, whether that's a complex root canal procedure, or a simple scale and polish. Each and every treatment is important because it's done to ensure you have the highest level of dental health possible. However, whilst a filling or crown has an obvious reason, the reason behind certain treatments remains a bit of a mystery still.
The scale and polish certainly comes under that category, however; we're all about transparency in our clinic, and we want you to know exactly why this humble treatment is so very important.
A lot of people commonly believe a scale and polish is simply our way of making your teeth look nice after you've had a checkup, and most people love how clean their teeth feel after they have had it done. However, it's got a much more important purpose than that and is part of a general dental hygiene plan which has been created by your dentist to ensure your teeth remain clean and healthy.
A scale and polish can sometimes be called 'dental cleaning' as a broader term. The idea is that with an excellent oral hygiene routine – brushing your teeth, flossing, using mouthwash and eating and drinking the right things and having regular dental checkups and a scale and polish, you will have greatly reduced chances of getting gum disease and tooth decay.
Why Do I Need A Scale And Polish?
Here at Abbey Road Dental in St John's Wood, a scale and polish might well be our most common dental procedure. This is because it's very beneficial and forms part of our overall general dentistry treatment. The reason it's good for everyone to have one periodically, is because a scale and polish can remove plaque very effectively indeed.
Plaque is harmful to your teeth and when it is not removed it goes hard and becomes tartar which is a yellow or brown substance which not only makes teeth not look very nice, but it also makes them more vulnerable to further damage. Plaque can erode the teeth slowly over time which not only damages your teeth, but it can cause you to have bad breath as well. Tartar around the gum-line can cause gum disease to develop. When you have a scale and polish the plaque is removed which helps protect your teeth against plaque, tartar and gum disease. It also leaves them feeling super smooth and feeling really lovely, which is why so many of our NW8 patients love having it done!
Pop In And See Us At Abbey Road Dental, The Family Dental Clinic
If you think you need a checkup, or want to talk to us about treatments like the scale and polish, teeth whitening or any general or cosmetic treatments we offer, please give us a call on 020 7624 1603 and our friendly patient coordinator will be more than happy to get you booked in.