Kids Will Love Coming To The Dentist After A Visit To Abbey Road Dental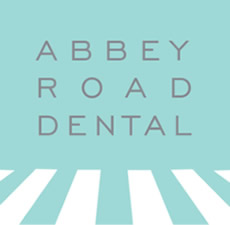 Starting out properly with your child's dental care.
Here at Abbey Road Dental, we pride ourselves on not only providing a welcome and friendly environment for the children that visit our practice, but going out of the way to ensure they have fun during their appointment. Our owner, Principal dentist Dr Diana Spencer, is incredibly proud of the practice's approach to young patients and their experience with us.
"I wanted to create the sort of practise I would have enjoyed coming to as a child. Children love to come into the surgery, go straight into the dental chair, and then they want to press buttons so that the chair can go up and down. They enjoy spraying with the water spray. But most especially children love to use my little camera to look inside their mouths" – Diana Spencer  – Dentist and MD.
This really sums up our approach to young patients at our clinic – we let them know how serious and important dental hygiene is, in a fun and easy to understand way.
It can be the case that some children can get really anxious about visits to the dentist and from a child's point of view it's easy to see why it could be a little unnerving. They have to sit in a big chair, in unfamiliar surroundings, in a room with different objects in and different noises going on. Plus there's the dentist putting instruments in their mouth. So from their point of view, it's probably quite a scary thing really! However, with a positive and gentle approach from parents and our staff here at NW8, Abbey Road Dental, it is completely possible to not only help children lose their anxiety about the dentists, but actually have them look forward to their visits.
Start Early
It is important your child visits us as early as possible in their life, ideally around the age of 1 or when they get their very first tooth. Getting to know our staff and becoming familiar with the environment from an early age is key to your child becoming comfortable with their dental visits.
Try Not To Make A Big Deal Out Of It
Try and avoid going into long explanations with the child about their visit to the dentist and simply treat it as a normal thing to do. If you start reassuring your child before they have even raised any anxiety about the visit, this will unnerve them and think there's something to worry about. Try to also avoid saying things like 'everything will be fine' as well because in a child's mind, if they are subsequently scared or need to have treatment, it will mean you were lying, leading to lost trust and making future visits a lot harder.
Use Positive Words
With your wording about dental treatments, try to be really positive and avoid using terms the child may be unfamiliar with like 'filling', and never use the word pain. Try to say things like 'strong, healthy teeth' and 'happy teeth'. Use positive words and where possible, try to leave the treatment explanations to us. We have various ways and means of explaining treatments and procedures to children in an easy to understand way that raises their interest.
Try And Avoid Telling Dentist Stories In Front Of Your Child
Children are sponges and absorb everything they see and hear around them. If you come back from a visit to the dentist talking about root canals and 'dentist drills' and so on, they will hear you and immediately get anxious about their own visit to the dentist.
Steer Clear Of Bribery
You're trying to make a dental visit something normal, which means not promising a visit for ice cream or a treat after the visit. If you tell them if they have to be 'brave' and get a treat if they go, they will wonder why they have to be brave and what they have to go through to get their reward.
Emphasise What The Dentist Has Said
When you visit us here at our clinic in NW8, the dentist will explain why oral hygiene is important to your child. Try to back up what the dentist has said at home, explaining that brushing and avoiding sugary foods will make his or her teeth strong and beautiful which is great because smiling is great!
It's Going To Be OK!
Remember, if you're nervous about taking your child to the dentist, they will pick up on that. Trust that our dentist is extremely child friendly and they will feel relaxed, happy and even excited about visits after coming to us for the first time. We are the family friendly dentists and take pride in our gentle and friendly approach to getting kids to enjoy taking care of their teeth.