Facial Aesthetics At Abbey Road Dental – Professional Beauty & Rejuvenation Treatments
Our Facial Aesthetics Clinic In St John's Wood Offers A Wide Range Of Latest Treatments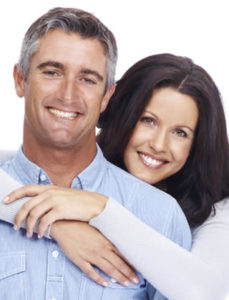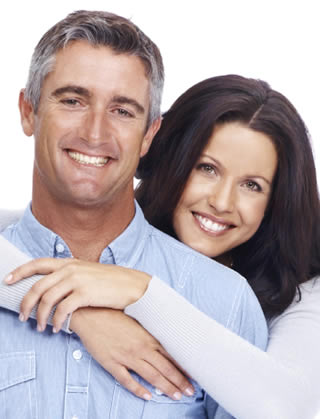 Abbey Road Dental understands that patients not only trust in hygienic, professional clinics like ours for general and cosmetic dentistry treatments; they also look to us for additional aesthetic services like wrinkle-treatment, lip enhancement and more.
With that in mind, we are pleased to have responded to demand from our valued patients and we now have a top-line facial aesthetics clinic at our NW8 location.
Whilst the availability of our aesthetic treatments depend on current government Covid-19 guidelines and customer suitability, it's still a great time to let you know all about this exciting new aspect of our services.
If you are currently looking into the future, making plans for self improvement and better confidence beyond the pandemic, you might want to know what we have to offer when it comes to facial aesthetics:
What We Offer
We currently offer a range of aesthetic treatments including:
Body contouring
Micro-needling
Skin care consultations
Botulinum relaxant therapy (Botox)
Dermal fillers
Lip fillers
Some patients choose to have a combination of treatments, and some choose to specifically focus on one area. It all starts with a consultation where we will listen to your needs, expectations and questions.
Some patients will visit us with a very specific concern like a deep wrinkle or, wanting plumper lips. Other patients may like more of an input from our qualified team on how different treatments can help. In some instances, a programme of treatments can be prescribed for an overall facial rejuvenation effect.
It's really important that we understand exactly what you want, and what you don't. In some instances we may be able to combine the consultation with a treatment, but it depends on each patient.
Why Choose Us For Facial Aesthetics?
There's a wide range of reasons patients come to us for facial aesthetics including:
Common signs of ageing (fine lines and wrinkles)
Advice on skin care and health
Looking for a less invasive option for enhancement compared to surgery
A wish to look refreshed and rejuvenated
To compliment recent dental makeover work
As a reward after quitting smoking and seeing signs of premature ageing
To boost areas of the face you feel are sagging or lacking in volume
Each and every patient is different, which is why we see everybody who comes in as the individual they are. It's also why our consultation is so important, as it ensures we understand exactly what your concerns are.
Before any treatment is done we will ensure all your questions are answered, and that you feel comfortable and confident with the work being completed.
A Closer Look At Our Most Popular Treatments
We get enquiries about all of our aesthetic treatments, but Botox and fillers remain our most popular offerings. Let's take a closer look at both popular treatments:
Botox
Botox is a special injection used to help boost the appearance of the skin by minimising the appearance of fine lines and wrinkles.
When we repeatedly use certain muscles in the face over and over, eventually a line or wrinkle can occur. This happens with age because our skin loses elasticity and therefore loses the ability to cope with repeated use. Eventually, a line or wrinkle appears from the muscle usage. Botox relieves these problems temporarily by relaxing the muscles that cause the lines and wrinkles.
Trained technicians skillfully place the product using a fine needle that causes minimal discomfort. The muscles fully relax over 2 to 3 days but it can take a couple of weeks. The effects will then last months with the full amount varying depending on the area treated, and on the individual.
Most treatments only take around 10 to 20 minutes and there is minimal downtime.
Fillers
Whereas Botox focuses on relaxing muscles and reducing fine lines and wrinkles, fillers provide a slightly different result. They tackle really deep creases and wrinkles by filling and smoothing out the skin. Fillers also sculpt the face, boosting the volume of areas you may feel are sagging with age, such as cheekbones. Fillers are also commonly used to 'plump' areas like the lips.
During treatment, the filler (which is hyaluronic acid) is injected in small doses, and then massaged into the area it has been applied. Filler treatment can take up to an hour usually, and the area treated can be a little bit tender and swollen for around a day after treatment.
Apart from a few minimal special instructions though, downtime is minimal and as soon as the swelling goes down, the beautiful results of the treatment will be visible.
Why Abbey Road Dental & Not A Beauty Clinic?
It is important to note that many of the facial aesthetics treatments we offer can be found in backstreet clinics and by independent beauty therapists who are not qualified to carry out the work. In the same way low grade dentistry can be completed abroad for less, with many extra risks, the same can be said for Botox injections and other facial aesthetics. Unfortunately, there are people performing the work that shouldn't be.
At Abbey Road Dental, treatments like Botox are only prescribed by a doctor, dentist or nurse independent prescriber. They are also only carried out by people who are qualified, experienced and skilled enough to complete the work.
We want our patients to know they are in great hands when they come to us for facial aesthetic treatment, and that includes keeping everything legal, hygienic, professional and correct.
The Next Step
If you are interested in any of our aesthetic treatments in NW8 the next step is getting in touch. We can give you additional information, and we can let you know our current status when it comes to Covid-19 procedures and your safety. Please get in touch on 02076241603, at enquiries@abbeyroaddental.co.uk or with our website contact form.
Abbey Road Dental is here to help patients gain access to high-quality, professional aesthetic treatments that boost both the way you look on the outside, and the way you feel on the inside! Please call us for more information and our team will be delighted to help.