Overcoming Your Fear Of The Dentist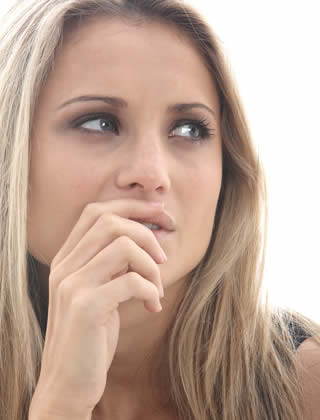 The Abbey Road Dental Team are here to help.
Abbey Road Dental are known to be a family orientated and friendly dentist. We are trained to work with patients in an empathetic way, and we have a lot of experience in working with patients who suffer with dental fears.
Do you have a fear of the dentist? Don't worry, you're not alone, a huge percentage of the population suffers from a dental phobia or dental anxiety. Perhaps you know our team at NW8 are here to help you, but you're struggling to even make the call in the first place.
There are some extremely effective ways to deal with your phobia of the dentist. If you're struggling to even contemplate the thought of calling us, we have a few tips that might just help you take your first step towards getting the dental treatment you need and deserve:
You Are Normal
It isn't fun to have dental anxiety, but it is common and normal. A huge amount of people have some level of fear in terms of the dentist. That is why the Abbey Road dental staff have additional training in this area, simply because so many patients suffer from some level of nerves. You should not be embarrassed, we are here to help you not judge you. Your priority should be understanding why you have the fear so that you can overcome it.
Dental Technology Is Much More Advanced These Days

Since the last time you visited the dentist, a lot has probably changed. The terrifying looking tools really are a thing of the past as technological advances mean treatments are much less invasive, and much more efficient than they were before. Visiting the dentist now is a much more comfortable experience than it used to be.
You Can Talk To Us So We Can Help
If you can call us or email us and let us know how you feel, we will work with you to help you have the best possible experience. You can ask us whatever questions you want to and we can use all our experience and training to ensure you feel comfortable, and approach the situation at your own pace.
You Need To Come In
Your fear is stopping you having dental treatments you need. Avoiding getting regular dental work, advice and cleaning could lead you to have issues that require more invasive work down the line. Although visiting for checkups might seem scary, it acts as a preventative to more potentially invasive treatments.
You Needn't Come Alone
You are more than welcome to bring a friend or family member with you to give you support if you need it. Please speak to us about bringing someone into the appointment with you.
Speak To Abbey Road Dental in St John's Wood, NW8 About Your Dental Anxiety
Please get in touch if you have dental anxiety. We are more than happy to talk you through the different options we have to help you, and even just chatting to our friendly staff on the 'phone can be a beneficial first step. Please call us on 02076241603 or email us at  enquiries@abbeyroaddental.co.uk – we understand and we can help you get the dental care you need and deserve.