Engaged?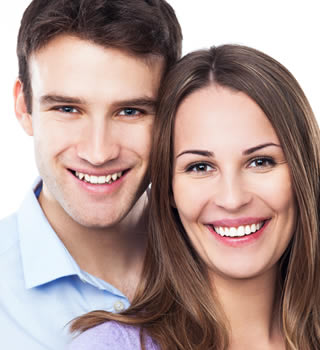 Now Is The Time To Plan Your Wedding Day Smile!
Congratulations! You're engaged! What an exciting time for you and your partner or rather, soon to be husband or wife. During this time, you'll likely want to enjoy the excitement of it all, telling those you love and basking in how lovely it all feels.
When it comes to planning the wedding, it all depends when you plan to have it. If you're waiting for a full year after engagement, as is traditional, then you'll have to start planning fairly soon because lots of venues and services get booked up years in advance.
There's so much to think about; like the dress, flowers, cake, venue, favours; it can quickly seem like a giant task. You might be eager to start planning because although there is a lot to do, the reward at the end of it is a fairy-tale day where you marry your one true love.
Whilst it is obvious that things like the wedding date, venue and accommodation need planning and booking well in advance, one thing that many people may not think about planning well in advance is their wedding day smile.
As central as your smile is to your wedding day photographs and overall look, it can sometimes be a last minute consideration, which can be detrimental to your experience of the day. Abbey Road Dental is here to help you ensure that your wedding day smile is planned and perfected well in advance of the big day, so you'll have nothing but a perfect smile to flash at your partner and at the camera, capturing your happiness on this memorable day.
So, Why Now?
The reason you need to start thinking about your wedding day smile now is because it may take up to a year to achieve the look that you want. Depending on how your smile looks now, and how you want it to look, it may be that treatments require a full year to fully take effect. It may be that you need time to save up for treatment, or to make time for treatments that require some level of recovery.
Your Starting Point Is Unique
Everybody has a unique starting point for their smile treatments, which is why it is so important that the start of your wedding smile process is a consultation. You may have a multitude of dental issues that require multiple treatment types. You might have a specific dental issue that you want to discuss to understand the cost and time involved in changing it. You might just want to book in for a simple teeth whitening treatment in advance so that you've ticked something off the 'to-do' list.
Here at Abbey Road Dental we treat every patient as a unique person with individual needs. You'll come in to us to discuss your needs, expectations and queries and we can carry out a thorough check of your current oral health so we know what your starting point is. We will provide you with our recommendations for treatment, including complete information on prices and timescales involved. The consultation is the starting point and it is really important when it comes to understanding how long your smile transformation will take.
Wedding Smile Treatments & What They Involve
There isn't one set 'wedding smile' treatment that we have, because any of the professional treatments we offer could be valuable for helping you get the smile you want. We offer a wide range of treatments that are managed by a professional and experienced team in the clean and well-equipped surroundings of our St John's Wood clinic. The treatments we offer tend to fall under three categories which are restorative, general and cosmetic dentistry.
Restorative Dentistry
If you have missing teeth, cracked teeth or a smile that has suffered through injury, poor oral hygiene, illness or other issues, then you may need restorative dentistry. In relation to your wedding, it could be very transformative for you. If you have missing teeth that are visible when you smile, or a chip in the teeth that can be seen when you speak, treatments that restore the smile will make a huge difference to your appearance.
Crowns and bridges, dentures and implants are common restorative procedures we offer. Dental implants are perhaps the most innovative restorative dentistry treatment available and they work by completely replacing the tooth root, providing the most natural tooth replacement currently available. The process involved with dental implant treatment does take some time though, mainly because the implants can take months to bond with the jawbone. When it comes to planning a wedding smile, treatments like implants could be exactly what you need, but they certainly require advance research and planning and aren't something you should have a few weeks before you get married.
General Dentistry
General dentistry focuses on the health of the smile, and it is something we put first, before any other types of treatments. If you have active gum disease, dental decay, infections or other oral health issues, we will look to treat those as a priority before any treatments that have more of an aesthetic focus. Treatments like root canal, or fillings should be completed well in advance of a wedding in case of any follow-up treatments needed, or potential swelling or pain that occurs temporarily.
Cosmetic Dentistry
Cosmetic dentistry is the main focus of most brides or grooms to be who come in to speak to us about their wedding day smile. Teeth whitening is incredibly popular as a pre-wedding treatment. Although it can be done quite soon before the wedding, we recommend not doing it just before, as your teeth might be a little sensitive afterwards and you need to be careful with what you consume a few days after to avoid initial staining when the teeth are more porous. You may also want to consider something more transformative like veneers for your big day. They can change the shade, shape and size of the teeth creating the 'Hollywood Smile' you have always dreamed of. Again, as with most dental treatments, you need to begin treatment well in advance of your wedding to ensure the treatment is completed and comfortable in time.
It may be that you require a combination of restorative, general and cosmetic dentistry treatments to get the wedding smile look that you want; so the most important thing is that you see us for a consultation as soon as you possibly can to understand the scope and timescales involved in your treatment. We can give you a really clear idea of prices and timescales once we have completed a full examination to assess your current oral health status.
Please call our team on 02076241603 to book your consultation at a time to suit you. We're excited to help you plan your wedding day oral health treatments well in advance, so that you can be sure that on the day, your gorgeous smile can truly represent the way you feel inside!