Celebrity Teeth
How do they get them so white and so straight? Abbey Road Dental takes a closer look….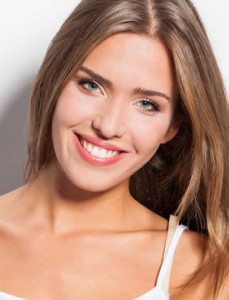 White teeth have always been desirable, but only within the last decade or so have they become so common. If you watch movies from the 80's and 90's you will notice that it isn't uncommon for actors and actresses to have had discoloured teeth. So what changed?
At the start of the millennium, celebrities started to have teeth whitening to the point where the perfect teeth were something every 'A lister' had.
Within the last decade, perfectly white teeth became mainstream and are now something promoted by every type of celebrity. This promotion is either in films or TV programmes and is either passively or actively done via social media.
If you have noticed that every celebrity seems to have perfectly white teeth, you may be wondering how they get such a beautiful smile? Is it a special product only celebrities can get? Do they home whiten? Are they all using veneers?
To help you understand the types of products that celebrities use to get those pearly whites, and most importantly, how you too can have whiter teeth, we're here to help!
Here are the most common teeth whitening methods celebrities use:
Veneers (Porcelain & Composite)
Veneers can be a completely transformative dental treatment and they are hot on the heels of teeth whitening when it comes to popularity. Whereas teeth whitening can only improve the shade of the teeth, veneers can also improve the shape, size, shade and overall appearance of the teeth.
A veneer is a very thin sheet of either composite or porcelain, applied to the teeth using strong dental adhesive. Porcelain veneers tend to cost more than composite veneers because they last longer, are more durable and less prone to staining. You can use one veneer to improve one tooth that is bothering you, or you can use veneers to transform your entire smile.  For example, many celebrities have them to create the perfect-looking smile, hence the phrase "celebrity smile makeover" or "Hollywood smile".
These days veneers are very accessible to the general public, and not just celebrities. Even better, after your consultation at Abbey Road Dental, we can usually create and fit your bespoke veneers within a short space of time. Our SmileFast composite veneer treatment can even be completed in as little as an hour!
Teeth Whitening
Teeth whitening is an incredibly popular treatment that lifts the whiteness of the teeth by several shades, rejuvenating the overall look of the smile. Lots of celebrities have had teeth whitening and the treatment is considered a normal part of smile maintenance for many. Luckily, teeth whitening is now a treatment that many people have access to. It is much more affordable than it used to be, and treatments are incredibly convenient too!
At Abbey Road Dental we offer both 'at-home' and 'in-surgery' whitening. Both methods provide exceptional results in a short amount of time, you just have to choose exactly how easy you'd prefer your whitening process to take place.
At-Home Whitening
Our NW8 clinic uses the Enlighten brand which produces great results that can last for a really long time if you apply some easy maintenance.
The process of Enlighten is easy. We simply take some impressions of your teeth and turn those impressions into bespoke trays. You then wear those trays for a fortnight every night at home. You'll also get some special serum and desensitisers to help ensure your mouth remains as comfortable as possible throughout.
In-Surgery Whitening
For the ultimate convenient whitening process, we offer ZOOM! which is an incredible teeth whitening solution. Your smile can be up to six shades whiter at the end of the process which can take as little as an hour.
We do need to carry out a consultation first to ensure we apply the right level of whiteness you want to achieve and that you are suitable for the treatment. We then book a second appointment where you will have the whitening treatment carried out. During your appointment we protect your gums, apply the whitening gel and activate the lightening ingredients using a special clinical light source.
Once your appointment is complete we also offer additional home whitening supplies which help you top up the whiteness whenever you feel your teeth need it.
Dental Implants
Sometimes the perfect smile has been restored by replacing missing teeth. Celebrities may have lost teeth and you wouldn't know because they have excellent restorations like dental implants.
Dental implants are the closest thing to real teeth currently available and they work by replacing the tooth root, which bonds with your jawbone. Once the implant has bonded to the jawbone a crown is attached, which looks exactly like a real tooth. An implant can last for a lifetime in some cases and is designed to be a secure and comfortable alternative to dentures.
Other Treatments
There are lots of additional treatments that can work to brighten and improve the smile and they're not just aimed at celebrities. If the work that has been completed is good, you can never really tell what somebody has had done. Cosmetic bonding, white fillings, bridges, inlays and onlays – there are many solutions to dental problems. The best thing is, all of these treatments are available at your local St John's Wood dentist and now more affordable and accessible than ever.
You don't have to be a celebrity to have the perfect white smile. There are so many things that can be done to improve the look of your very own 'pearly whites'. Even better, you can get the treatments done at your local dentist, so no need to travel far and wide.
It all starts with a consultation. Please come in and have a chat, ask questions and tell us what it is you're looking to have done. We can check the health of your smile and then discuss your options with you. Our treatment plans are always transparent and detail the costs so that you always have complete control over the future of your dental care and what you want to happen.
Please call our friendly team on 02076241603 for more information and to book an appointment. We're excited to help you get that straight white smile any 'A lister' would be proud of!