SmileFast Dental Veneers
A spotlight on the latest treatments at Abbey Road Dental, St John's Wood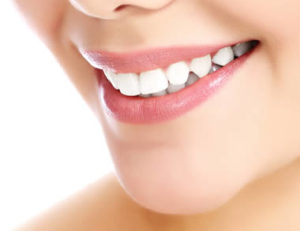 Abbey Road Dental is proud to offer the most up-to-date dental treatments for our patients and we offer restorative, general and cosmetic services, as well as a range of additional treatments that commonly fall into various categories.
We are always looking to enhance our selection of services to patients with the latest that dentistry has to offer, which is why we are excited to now list SmileFast dental veneers amongst our broad range of cosmetic treatments.
SmileFast Dental Veneers At Abbey Road Dental
SmileFast veneers is a 'cutting edge' dental transformation process we are proud to offer at our modern local dental clinic. The treatment has been deemed a revolution in smile makeovers, and that is because many treatments can actually be completed in just 60 minutes. A new smile in under an hour! We couldn't believe it either! Patients can get affordable, fantastic results quickly, leaving the clinic with their beautiful new smile without having to wait several sessions.
How Does SmileFast Work?
SmileFast is truly groundbreaking in its technique, bringing together various elements in the discipline of cosmetic dentistry.
We can help you to quickly see how your new smile will look, as well as providing a detailed plan of how it works, all following a consultation process to check suitability. We will only ever offer the treatment to patients who are able to get the most out of how it works. If there are any issues or outstanding dental health problems we can offer alternative treatments and referrals where appropriate.
Once we have agreed that you are suitable we can take photos and information before using 3D technology to prepare your smile for the transformation. We can design the perfect smile for you, and place a custom set of composite veneers in just one application. The veneers fit over the front social six front teeth enabling you to walk away with a stunning smile extremely quickly.
Teeth Whitening In Combination With SmileFast
We often recommend teeth whitening in combination with SmileFast veneers. We do this because the veneers are whiter, brighter and beautiful and whitening can help the rest of the teeth to match. We can simply match the veneer colour to the rest of the teeth as they are but most patients prefer the complete smile makeover look of Smilefast in combination with teeth whitening.
Why The Front Six Teeth Only?
The front upper six teeth are known as the social six as they are the most visible when you smile. By focusing on these six teeth only, the transformation time is extremely quick and convenient, offering minimal treatment time for maximum aesthetic impact.
Is SmileFast As Effective As Porcelain Veneers?
SmileFast is an affordable alternative to porcelain veneers. Porcelain veneers are designed to last up to 15 years, are incredibly hard wearing and durable and are generally more expensive than any alternative. For some patients, porcelain veneers are the 'gold standard' of cosmetic dentistry and they can certainly provide a transformative treatment that lasts. However, SmileFast can definitely compete when it comes to the value for you as a patient. For around £3000 plus £500 pounds for teeth whitening for the complete treatment, you can see incredible results for around half the price of the cost of porcelain veneers (prices for porcelain veneers are bespoke to each patients needs). In addition, the treatment is extremely quick and you won't need to visit for several sessions to complete your smile makeover. You'll also see the results last for 5-7 years which is a long time to enjoy your beautiful new smile!
Why SmileFast Could Be A Great Choice For You
There are lots of reasons patients opt to have a smile makeover. Sometimes patients come in because they would like a smile to rival the celebrity smiles we all see on social media and on TV. The smile they have may be healthy and attractive, but smile perfection is the goal, and veneers can certainly help with that.
Lots of patients who come to Abbey Road Dental in NW8 for smile treatment often have low confidence associated with their reason for visiting. A smile that is stained, chipped, gappy or otherwise not how they would like, causes low confidence and therefore, low self esteem. When you do not love your smile, you may find that you struggle with the following problems:
Feeling that you cannot express yourself properly
Feeling you have to cover your smile
Avoiding social situations
Avoiding dating
Avoiding pursuing your dream job
Feeling that people judge you for your smile
We have seen many patients deeply impacted by the way they feel about their smile. Luckily, there is a lot that can be done to improve the way that a smile looks and SmileFast is a really quick way to completely change a smile aesthetic. In just one hour, a person might come in feeling low and insecure about their smile, only to leave smiling and never wanting to stop because of their new six gorgeous pearly whites!
SmileFast could be a great choice for you if you want to see a big change in how your teeth look without having to put in lots of time, and without having to pay for porcelain veneers.
Call Abbey Road Dental Today To Ask About SmileFast Dental Veneers!
Our NW8 clinic is extremely excited to have SmileFast veneer treatment available to patients who want a quick and effective smile transformation. If you are interested in the latest in smile makeover technology, please do get in touch for more information. We can explain how it works in more detail and book you in for a consultation should you decide to go ahead. We will always provide transparent information and pricing to you before any treatment is offered.
Please call our team on 02076241603 today to make the first step towards a beautiful, bright, white smile you can be proud of!