Is 2021 The Year You Finally Get The Smile You Deserve?
A handy guide about cosmetic dentistry to help you take the first step to a new smile you're proud of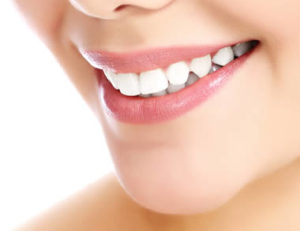 We all have aspects of our body that we don't like and for some people, the part of their body that they would love to change the most is their smile.
If you have a smile that is gummy, stained, misaligned, or missing teeth, there are many innovative cosmetic and restorative dentistry treatments available to restore your smile, and the confidence that goes with it.
There are probably a number of reasons why you may have avoided getting your smile corrected up until now? But equally there are probably just as many if not more reasons to have your smile restored and enhanced. Is 2021 the year you finally invest in a reason to love your smile again? Is it the year you stop letting things get in the way of getting the stunning teeth you deserve?
If you're thinking about personal improvements for 2021, we've got a basic guide below about smile restoration and enhancement that you'll want to read. So please read on, for the first step towards getting the smile you've always wanted:
What Is Cosmetic Dentistry?
Cosmetic dentistry is a type of service offered at Abbey Road Dental to improve how your smile looks. It is often combined with restorative dentistry, which is where crowns, bridges and dental implants etc can be used to bring back the functionality of the smile and effectively replace missing teeth. Veneers might be classed as restorative as well as cosmetic because of their ability to restore a damaged tooth in both functionality, and aesthetics.
Common Types
There are lots of different types of cosmetic dentistry which are often combined to provide something called a smile makeover. Some of the most common treatments are:
Teeth Whitening
Abbey Road Dental offers highly effective teeth whitening to lighten the teeth by several shades. This treatment is a very affordable, quick and accessible and a great first step.
Veneers
Composite and porcelain veneers change the shape, size and shade of the teeth. You can have a full set, or single veneers to transform problematic teeth. Porcelain veneers are the most popular because they are so durable and natural-looking.
Adult Braces
Adult braces are a way to have straight teeth as an adult, without having visible, sometimes embarrassing traditional metal braces. Instead, discreet systems are used to allow the teeth to be gently moved in what is sometimes half the time of some types of traditional braces.
Composite Bonding
Skilled dentists at Abbey Road Dental know how to apply a special composite to the teeth to temporarily transform how they look. This is the ideal procedure for a big, upcoming event where you need your teeth to look better. From a chipped tooth, to a dark tooth, composite bonding transforms the appearance of your smile for an improved aesthetic.
Dental Implants
Teeth implants are a restorative and cosmetic procedure that is one of the most innovative treatments currently available. Implants actively replace the root of the tooth, and bond with your jawbone for a permanently secure base for a prosthetic. You can have arches, single teeth and rows of multiple teeth replaced with dental implants which look and act like real teeth.
These are just some of the most common treatments you can have to transform your smile. Every individual is different in their needs, and we can only suggest certain treatments following a consultation.
Why Have Cosmetic Dentistry?
Here at our NW8 dentist in St John's Wood we have patients who come to us with a nice smile, who simply want to make it perfect.
We also have patients who are so ashamed of their smile, they cover their mouth when they speak. For those individuals, a smile makeover is not just a visually impactful life event. A smile makeover, to somebody crippled by a lack of confidence because of their smile, is life changing. Common reasons patients look to have a smile makeover with us are:
Substantial tooth loss or the loss of teeth at the front of the mouth
Teeth staining
Chipped teeth
Misaligned teeth
A gummy smile
Gappy teeth
More often than not, there's a combination of issues that cause a smile to be something a person is ashamed of. Luckily, cosmetic dentistry treatments are so advanced now, there is always a solution to improve how a smile looks.
Dental Health First
When you come to us for a consultation our first priority is your oral health. We would not look to build a smile on top of a foundation of disease. If there is active gum disease, decay or other issues, we will first form a treatment plan to manage those. We will then re-evaluate down the line when it comes to cosmetic dentistry. It may be that cosmetic treatment can run alongside certain general dentistry, but we can't assess that until you have had a consultation with us.
The Smile Makeover Process
It all starts with a friendly consultation. You will pop in to see us at our NW8 clinic where we can discuss your smile goals and current concerns. We will examine your teeth, gums and oral tissues and complete any diagnostics that are required, such as X-rays (you will have the costs explained before any diagnostics go ahead).
We can then provide you with a treatment plan that suits your needs and budget with transparent costings and timelines involved. We're also here to answer all your questions without the need for any commitment from you on the day. In the event that the cost of treatment is too much we can discuss options to suit different budgets with you.
2021 – The Year To Smile With Pride
2020 hasn't given many people much to smile about, but perhaps 2021 will give you a reason to smile with pride. Abbey Road Dental is here to help you get the smile you deserve, with innovative treatments and a qualified, skilled team, we can fully transform your teeth. Please call us on 02076241603 to book a consultation, or use our 'Ask a quick question' form on our website for more information.
We're excited to help you boost your smile, and confidence, in 2021!