Children's Dentistry At Abbey Road Dental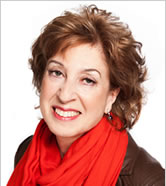 Sympathetic, caring family dentistry in St John's Wood.
Here at Abbey Road Dental, we pride ourselves on being 'the' family friendly dentist, offering all of the latest dentistry treatments to suit all requirements and all ages.
So this week, we wanted to put the spotlight on children's dentistry at here at Abbey Road, and the way our St John's Wood clinic has a very unique and special approach to treating children and helping them feel really confident and enthusiastic about their dental care.
Our Approach
Our approach to children's dentistry is what we believe really makes our clinic different. Diana, our principal dentist, has built up a wealth of knowledge on making children feel happy in a dental environment. She truly prides herself on trying to ensure tha our "little bundles of joy" leave with happy faces after each and every dental visit. When a child first visits us, ideally Diana is able to have a look in their mouth to check their teeth. However, she is also very happy for them to simply get used to the environment, or to go after their brother or sister, or simply to just let her count their teeth until they are happy for more of a thorough examination.
She has lots of tricks up her sleeve to make the dental visit a special and exciting experience for a child. They even leave with a goody bag after their first visit to us! We encourage parents to start bringing their children to us as early as possible, as although checking teeth only starts when they sprout their very first tooth, the more used to the environment they are before that, the better. Our handy NW8 clinic is designed to be as welcoming and friendly as possible, so your child is likely to quickly see that this is not a place to fear, but rather a happy place to smile about when visiting.
Children's Dental Hygiene
Children start to get their deciduous teeth (baby teeth) pushing through at around 6 months old. They will eventually get 20 baby teeth, with 10 teeth on the top arch and 10 teeth on the bottom and these teeth keep the space for the 32 adult teeth that will eventually push through. Although these first teeth are designed to naturally fall out, they still need caring for in the same way we care for adult teeth. They pave the way for the permanent teeth that will help your child as an adult, to smile, chew, talk and express emotion. They really are important!
Here at Abbey Road Dental we like children over the age of 6 to have regular appointments with the hygienist so that their oral health regime, and things like their brushing techniques can be monitored and improved.
We also offer:
●      Fluoride treatments that are helpful in preventing tooth decay
●      Sealants which protect the biting surface of the tooth, and we usually apply these on the permanent teeth as they come through
●      Gumshields to help protect children's teeth when they play sports or partake in activities that put their teeth at risk
●      Children's orthodontics which is where we can refer a child who may need a brace, or treatment for bite issues, misaligned or overcrowded teeth
Bring Your Child To Our Local Dental Clinic in St John's Wood!

Here at Abbey Road Dental, we want to help your entire family enjoy the happiest, healthiest teeth. We want to make sure you leave our clinic smiling, not just because you have healthier teeth, but because you have had a great experience with us too. Want to register or book an appointment? Please call us on 02076241603 and we will be more than happy to help.