Make Sure Your Child's First Visit To The Dentist Is A Success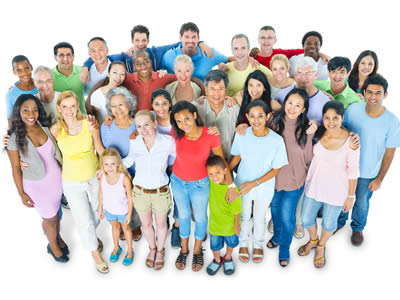 Useful tips from Abbey Road Dental in St John's Wood
Here at Abbey Road Dental we know that the oral health of children is extremely important; after all, they are our next generation of smiles! We pride ourselves on being the local family friendly dentist and we have lots of tricks up our sleeves to ensure that children leave us smiling.
It is so important that they get a good impression of the dentist so that they form excellent oral health habits moving into adolescence and then adulthood. If a child has a traumatic first experience at the dentist, getting them to come again can be extremely difficult.
With that in mind, we wanted to give you a few tips to help you ensure that your child's very first visit to the dentist is a success:
Bring Them With You
As soon as you have your child, and it is convenient, bring them with you into the surgery when you make an appointment or have an appointment yourself. Seeing you happily having a checkup and being in the waiting room will help them get used to the environment before they have their first checkup.
Have A Sibling Go First
It might be that seeing a sibling go first is what the child needs to feel that the checkup is safe. In some appointments, the child can go from scared to jealous and wanting to have 'their go now' because we make sure checkups are fun and rewarding for them.
Get Super Enthusiastic About Tooth Care At Home
It is never too early to be the world's most enthusiastic person when it comes to great oral care. Play songs about tooth care, show picture books about tooth care, let them see you brushing your teeth happily – anything that makes them interested in brushing their teeth is a good thing.
Start Checking Their Teeth Early
You can get your child used to their gums and teeth being checked near enough from when they are born. Using a clean, warm cloth to wipe their gums before they get their first tooth will help them get used to having their mouth checked.
Never Let Them See You Are Scared
If you have dental anxiety, you might want to consider how best to overcome it before little one comes along. Phobias are known to pass on from parents and your child only has to hear one comment or see one reaction from you that makes them fearful and they may well be terrified when it comes to taking them to the dentist. Please talk to us about this – we can help!
Speak To Abbey Road Dental For Advice
Abbey Road Dental in St John's Wood NW8 is proud to be the family friendly clinic. If you are worried about your child's first appointment, or you know they are already nervous, please do call us for advice. There may be extra actions we can take to make their first visit extra fun, and we have tips we can give you to help get them more enthusiastic. Please call Abbey Road Dental on 02076241603 and our friendly staff will be more than happy to help you.