Is The Cold Weather Making Your Teeth Hurt?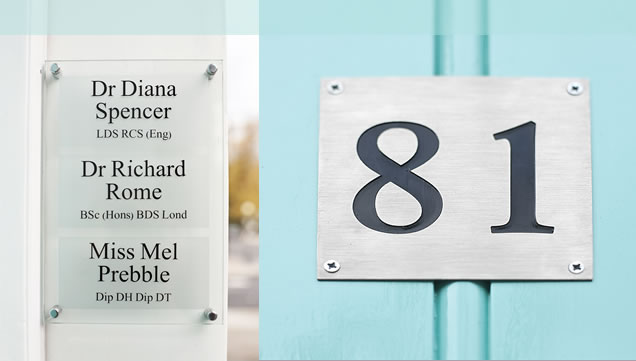 Tooth sensitivity? Call Abbey Road Dental for advice.
Many people experience sensitive teeth and often the pain can be so bad that it causes us to feel really miserable whenever it happens.
Some people are so badly affected by sensitive teeth that it affects what they do and what they eat and drink regularly.
The good news is that most cases of sensitive teeth are either treatable or they can be managed so you don't have to suffer with the pain and uncomfortable feeling long term.
Why Are Teeth More Painful In Winter?
There are lots of reasons why teeth are more painful in winter. Temperature, going from cold to hot (moving from outside air to warm centrally heated inside air) can affect your teeth by making the tooth and the surrounding tissues expand and contract. This in itself can be uncomfortable, but when it happens repeatedly, it can cause hairline cracks which expose the nerves of the tooth.
Another issue could be the sinusitis or winter allergies which may make you think you have toothache, but it is actually due to localised aches in the areas around your mouth.
It may also be that the root of the tooth is exposed near the gum line. If this is the case then the tooth is far more sensitive to hot and cold temperatures.
What You Can Do To Help With Sensitive Teeth
There are lots of ways you can prevent getting sensitive teeth. An excellent oral hygiene regime is always the first step because it means you get rid of all of the debris and bacteria that can harm your teeth and lead to issues like gum recession and decay, which in turn can cause tooth sensitivity.
Visiting Abbey Road Dental is another great way to help prevent issues because any problems that could cause tooth pain and sensitivity can be diagnosed and treated early. If you do find you have lingering tooth sensitivity, visiting your St John's Wood dentist is a good idea just to check there isn't a significant underlying problem. If there isn't a large issue causing the sensitivity, then the dentist can recommend certain products which can help with the sensitivity on a day-to-day basis.
You can also help prevent any pain by avoiding food and drink you know will trigger the twinges, such as hot drinks, or drinks with ice. You might also want to cover your mouth with a scarf when you go outside in the cold wind, or breathe through your nose.
Sensitive Teeth? Book An Appointment With Abbey Road Dental Today
If you are concerned about tooth sensitivity that has been occurring for longer than three days, or you have other dental issues that are concerning you, please book an appointment at our friendly and professional clinic in NW8. Call us today on 02076241603 and we will be pleased to arrange a booking for a time to suit you. We're here to help!