Your Dental Check-Ups Are Important!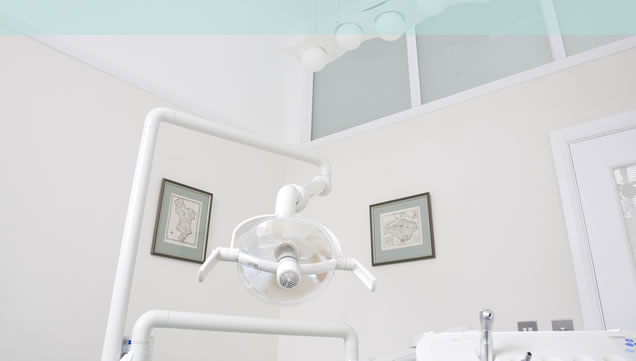 Why it makes sense to keep up your visits to Abbey Road Dental.
The importance of regular dental checkups is something we cannot emphasise enough.
Here at Abbey Road Dental we recognise that most people have extremely busy schedules, but key health considerations like oral health should always come first.
Taking care of your teeth is so important and helps avoid expenses and inconveniences like dentures, invasive dental treatment and painful conditions. By attending your checkups regularly you can certainly help to keep your smile protected. Here are 5 reasons why keeping up with checkups is important:
1. Preventing Gum Disease
Gum disease is caused by a buildup of plaque which eventually irritates the gums which can become inflamed and potentially bleed, even from simple brushing. Visiting your dentist means early gum disease can be prevented by following our special advice and regular 'scale and polish' treatments. Where gum disease has already begun, early treatment can be provided to help reverse it.
2. Keeping On Top Of Issues In The Body Unrelated To The Mouth
There is evidence in various studies that certain conditions like heart disease can be linked to certain oral health conditions. The link hasn't been clarified, but we do know a link is likely there, making oral health even more important. Issues in the body can also show themselves through signs and symptoms in the mouth only your dentist knows how to look for.
3. Maintaining A Beautiful Smile
At Abbey Road Dental, we know how much our patients value a beautiful smile. Regular checkups means that you know your teeth are as healthy as possible, and additional treatments like hygienist appointments and cosmetic dentistry, mean you can develop your smile to rival even the most famous celebrity!
4. Checking For Oral Cancer
Your St John's Wood dentist is trained in looking for signs of oral cancer. Despite there being over 11,000 new cases of oral cancer annually in the UK, it is also over 90% preventable according to research, and regular dental checkups are part of the prevention process.
5. Keeping Comfortable
Issues like tooth sensitivity, cavities, sore gums and loose teeth can cause eating, speaking and general day-to-day life to be uncomfortable. Having regular checkups means that most issues can be prevented, but if they do occur, we can treat them quickly so you suffer minimal discomfort. We do of course advise that you see us between checkup appointments if you are in any discomfort so that we can quickly tend to any urgent issues.
Please Call Abbey Road Dental To Make An Appointment
To ensure you are keeping up-to-date with checkups, please call our clinic in St John's Wood on 02076241603 and we will be pleased to book you an appointment at a time most convenient to you.