The Spotlight On Oral Cancer During The Coronavirus Pandemic
Oral cancer remains present, reminding us all to stay vigilant!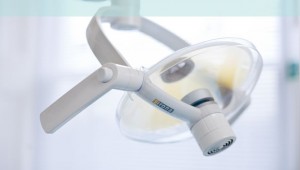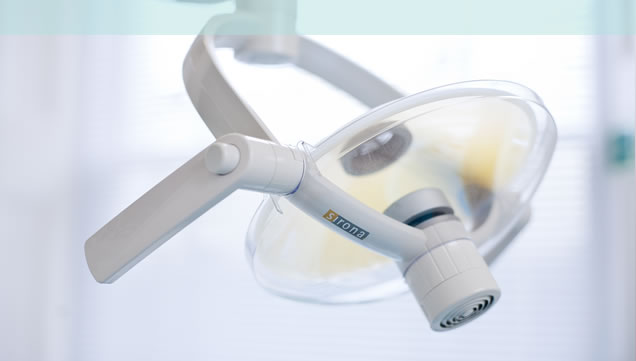 The media are currently reporting on the potential fallout from the coronavirus of people suffering with cancer because of not going to the doctors with symptoms.
This is awful news, particularly for dental professionals who often spot a paticular type of cancer first – oral cancer.
A person may not notice the symptoms of oral cancer and so wouldn't speak to a doctor about those symptoms. For that reason, your dentist in London NW8 may be the first to spot signs of cancer and refer you to your doctor. Whilst the pandemic carries on, we are more than aware that routine examinations have not taken place, and many patients may not seek the help they need if they do notice symptoms. This is concerning, because the sooner any cancer is spotted and diagnosed, the better the prognosis.
Whilst we can work hard to ensure we get back to normal as soon as possible, and encourage our patients to come in for their appointments, you can be doing your bit to protect your health at home by being vigilant about oral cancer.
Let's take a closer look at what it is, what the signs and symptoms of it are, and what to do if you think you might have it:
What Is Oral Cancer?
Oral cancer is also known as mouth cancer and it is where a cancerous growth or tumour grows anywhere in or on the mouth. It can grow on the gums, the hard or soft palate, the lips, gums or cheeks. Tumours can also grow on the salivary glands, the tonsils and the entire throat area. The disease may be present in just one area of the mouth, or several.
There are several different types of mouth cancer including:
Squamous cell carcinoma
Adenocarcinoma
Sarcoma
Oral malignant melanoma
Lymphoma
The most common type of cancer is squamous cell carcinoma which can be present in various areas of the body including the mouth.
Signs & Symptoms Of Oral Cancer
There are signs and symptoms we are trained to spot, that may not be noticeable to you. However, it is a great idea to stay on top of things and check your mouth regularly in case something is not right. It is always better to check and be aware, than to wait for a delayed dentist appointment and miss something important.
Common signs and symptoms of oral cancer include:
Painful mouth ulcers that remain in place without healing for several weeks at a time
Loose teeth without any explanation
Lumps in the mouth that are unexplained that do not go away
Lumps in the neck that are unexplained and do not go away
Constant numbness of the lips or tongue
Sockets that struggle to heal after a tooth is removed
White or red areas in the cheeks or anywhere in the mouth that can signal cancer, or a precancerous condition
Most symptoms you would expect to continue for more than three weeks if they are of a concern.
Key Causes Of Oral Cancer
There are many different risk factors that contribute to your chances of getting oral cancer. The most common risk factors are excessive alcohol use, smoking and chewing tobacco, and having HPV. It is also thought that not consuming enough fruits and vegetables contributes to your risk of getting oral cancer.
Anybody can be affected by oral cancer but NHS statistics tell us that over 2 in 3 cases occur in those over 55 and only 1 in 8 happen to those aged younger than 50.
Suspected Oral Cancer
If your dentist suspects oral cancer or your doctor has noticed it, you will go through some tests to get a diagnosis.
Once you are diagnosed you may go through chemotherapy, surgery or radiotherapy (or a combination of those treatments) in order to remove the cancer.
A huge part of oral cancer treatment is focused on helping the mouth continue to work as well as possible, beyond the surgical changes. Amazing things can be done such as creating part of the tongue with skin and muscle from elsewhere in the body. Of course, a change in appearance and the overall treatment will be traumatic and challenging for all patients going through it.
Prevention Is Better Than Cure!
Of course, not all cancer can be prevented. However, where it can be prevented by things we do, it is important we do what we can. Here are some ways you can lower your risk of getting oral cancer:
Quit smoking
Lower your alcohol intake
Eat a healthy diet full of fresh fruits and vegetables
Have regular dental checkups with your NW8 dentist in St John's Wood
You can also perform regular oral health checks yourself. There are various tutorials on Youtube and Google helping you to have a look around to see if everything is as it should be. If you are at all concerned, do book an appointment with Abbey Road Dental, or with your doctor. It is better to spend five minutes getting something harmless checked out, than leaving something harmful to get worse.
Stay Aware Of Oral Cancer For A Better Outlook
Being aware of oral cancer, how to prevent it and how to spot it is important. Regular checkups with us and with your doctor if you see anything worrying, should be as standard. Maintaining a healthy lifestyle is also an important factor when it comes to reducing your chance of getting oral cancer.
The pandemic has made life more challenging but cancer continues to be a threat regardless of the virus. Abbey Road Dental encourages patients to be vigilant in getting checked out for any cancer symptoms because a quick diagnosis often leads to a better prognosis overall.
For more information on oral cancer please have a look at the NHS website, or Cancer Research UK.