Why Is Toothpaste So Important?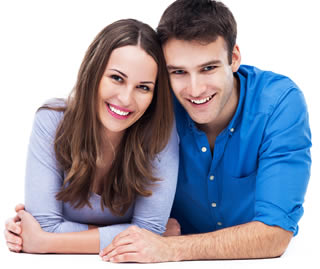 Back to basics – the role of toothpaste in personal oral care.
Here at Abbey Road Dental, we like to give you as much dental information as possible, so that you feel as informed and in control as you possibly can be when it comes to your oral health. This week we're looking at one of the very basic parts of our everyday hygiene regime; toothpaste!
A really great daily routine for keeping your teeth and gums in great condition begins with brushing your teeth. Commonly, we overlook the part of the toothpaste and just grab it off the shelf without ever really thinking about what it does for our oral health. Maybe you like the packaging of yours, or you are loyal to a certain brand, but it is likely you don't know too much about the effectiveness of the product beyond what it tells you it does on the front?
These days, toothpaste isn't generic as it used to be, and companies compete all the time to create the best formula. This makes it more and more tricky to choose the right toothpaste for your needs.
What Toothpaste Does
Toothpaste has a basic job of helping your toothbrush get rid of the plaque and debris on the teeth that can cause bad breath, and if left to build up, cause gum disease and cavities. Any food left stuck to your teeth is attacked by the oral bacteria you already have, this in turn leaves a thin layer on your teeth that if left, leads to tooth and gum damage. The majority of toothpaste has fluoride in it which helps to give your tooth enamel extra strength, and helps to protect your teeth from acid created by bacteria. Some toothpastes also contain whitening agents like baking soda.
Sensitive Teeth
A lot of people suffer from sensitive teeth, which is where any food or drink that is very hot or cold causes pain. Special toothpastes are on the market which can help with this issue. These toothpastes contain ingredients which decrease the sensitivity of the teeth and commonly people will use them sporadically – but this isn't really effective. These toothpastes need to be used all the time to ensure they prevent the problem longer term.
Which Toothpaste To Use
If you have been advised to take a special toothpaste by Abbey Road Dental, then you should use that for the amount of time recommended. Otherwise, adults should use toothpastes containing between 1350 and 1500 ppm of fluoride and then follow the NHS advice for fluoride amounts in toothpaste for children. Additional claims like whitening or stain removing should be taken with a pinch of salt as there is usually very limited effect.
Register With Abbey Road Dental For Complete Oral Health Care
If you want to know which toothpaste is the best for your teeth, if you need to register with a local dentist, or you're due a check up, please call Abbey Road Dental in St John's Wood, NW8, on 02076241603 and we will be more than happy to help you. We provide friendly, professional cosmetic and general dentistry services and we're excited to welcome you into the Abbey Road Dental family!