Abbey Road Dental's Seasonal Health Watch – 20 Ways To Get More Vitamins This Winter
Find out how to boost your vitamin intake this winter to help boost your immunity, vitality, and oral health.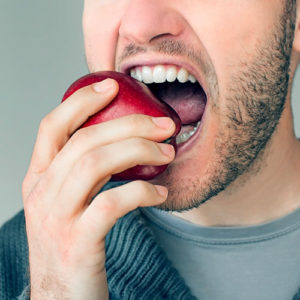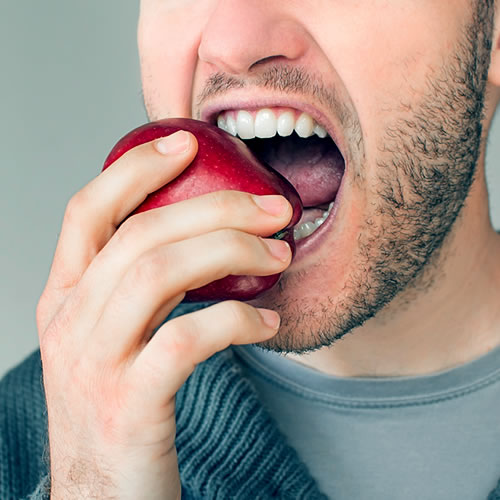 Vitamins are important all year round, but in winter they always get some additional time in the spotlight. This is because it is a time when seasonal illnesses are rife, and we all want to boost our chances of avoiding those nasty cold and flu viruses as much as possible. This year, we're also avoiding another pesky virus too, and so we all need to boost our chances of fighting it off if we do get it.
As if that wasn't enough, vitamins and minerals have lots of other important reasons to stay top priority including:
Boosting your overall oral health
Boosting your energy levels
Supporting your cognition
Protecting you against many common illnesses
Helping reduce your risk of many cancers, including oral cancer
Maintaining healthy bones and muscle
Boosting hair and skin health
Keeping your eyesight in good condition
These are just some of the reasons vitamins are important. Another example where we need to take care is with Vitamin D which our body produces directly from sunlight. In winter as we get less light exposure, it may mean that we need to take vitamin D supplements to ensure that we reach healthy levels.
Would you love to be able to consume more vitamins and minerals in your diet? Here at Abbey Road Dental we have rounded up 20 easy ways to help our local St John's wood patients to get more vitamins this winter:
Smoothies
Switch your morning coffee for a smoothie to start your day full of vitamins. We love fresh ginger, cinnamon, banana, spinach, apple, pear and almond milk for a delicious winter warmer smoothie. Do keep it to one a day though to minimise the sugar and acid attack on your teeth.
Juicing
If you want to condense the vitamins from your produce why not try a fresh green juice? The more vegetables in the juice the better as it stops the juice being high in sugar, which could attack your teeth.
Supplements
Supplements are an easy way to boost your vitamin intake with minimal effort. If you want specific advice on boosting your oral health vitamin intake, why not speak to your Abbey Road Dental hygienist next time you come in for a clean?
Switch Carbs
Carbohydrates get a bad reputation, but they are essential for creating energy in the body. To alternate the nutrients you get from them, try switching white potato to sweet potato one day. You could also veer towards whole grain rice and pasta for better overall nutritional value.
Soups 
Smoothie too cold an option for winter? Try soups instead. Soups are a tasty way to fill your lunch with added vitamins. Even better, add toasted nuts and seeds for an even bigger nutritional kick.
Slow Cooker
If you're rubbish at cooking fresh food in a hurry, why not let a slow cooker do the work for you? Fill it full of healthy vegetables, protein and herbs and come home to a vitamin-packed hot meal at the end of a hard day at work.
Switch The Snacks
Switch crisps for vegetable sticks, or switch chocolate for fruit. These small switches can not only boost your vitamin intake, but reduce your calorie intake helping prevent winter weight gain.
Super-Sarnies
Add crunchy salads like pepper, carrot and little gem lettuce to your chicken sandwich for better flavour and nutritional value.
Al Fresco Food
Why not add some natural vitamin D into your day with a walk outside and perhaps a flash of herbal tea and homemade vegetable soup?
Extra Sides
Adding extra healthy sides to your meals not only gets more vitamins into your diet, but it fills you up on the good stuff more too. No need for extra bread when that sumptuous side salad with your steak has you feeling full and satisfied.
Delicious Dips
Dips can be a fun and easy way to get the whole family eating better. Homemade hummus, salsa, guacamole and spicy barbecue black beans with crunchy vegetable sticks are great for snacks and movie night nibbles.
Meat Free Monday
Meat free Monday is a really good way to encourage one day a week eating more vegetables. On this day you not only help your own health, but you do your bit for the environment too.
Local Fruit & Veg Box
Local fruit and vegetables can have more flavour than those you buy at the supermarket. Why not treat yourself to a monthly fruit and vegetable box to enjoy flavourful produce straight to your door?
Grow Your Own
It is never too late to grow your own, which also encourages healthier eating and of course, more vitamin intake. Why not build a calendar of vegetables to plant out in the UK in different months or if you don't have a garden, there is plenty of information online about growing veggies in small spaces.
Fabulous Fortified Foods
Lots of foods are fortified with vitamins, to make your daily vitamin intake easier. Milks, cereals and yogurts are just some of the foods most commonly filled with added vitamin goodness (always check the label).
Eat The Rainbow
An easy way to ensure you're getting a wide variety of vitamins and minerals is to 'eat the rainbow'. If your plate isn't naturally colourful, it could be time to add different coloured fruits and vegetables.
Avoid Vitamin Leechers
Avoid common vitamin leechers in the same meal you want to enjoy a vitamin boost. These leechers prevent vitamins and minerals being absorbed. For example; tannin in tea can stop iron being absorbed, and components of some leafy greens can stop calcium being absorbed.
Go Picking
Picking fresh fruit is a fun way for the whole family to pick local produce, and encourage healthier eating. Just be sure to go with a guide if you're wild foraging and you're not picking your fruit from a farm.
Play With Your Food
A great way to encourage the kids to eat more vitamin-filled food is to encourage curiosity and play when they interact with food. Let them arrange fruit and vegetables into funny faces, and let them feel and touch new fruits and vegetables to explore their natural curiosity.
Get A Cookbook
Buying a cookbook is so much more special than finding recipes online. It adds a special something to the process of cooking, and encourages you to actively try new recipes because you've invested in the book.
And please always remember – "The best and most efficient pharmacy is within your own system" – Robert C. Peale
Here at Abbey Road Dental we want to support our valued NW8 patients as much as possible with supporting their own health at home. Hopefully the tips above have helped you feel a little bit more inspired to get your vitamin intake up this winter, for better overall health.
If you would like to book a hygienist appointment for tailored oral health advice, as well as tips on the best vitamins and minerals to take for your oral and general health, please get in touch. You can reach our friendly team on 02076241603 for more information today.