10 Staycation Tips For A Healthy, Happy Smile
Find out how to care for your teeth and gums for a happy, healthy staycation with a smile to be proud of.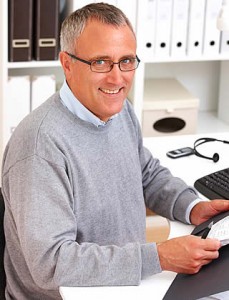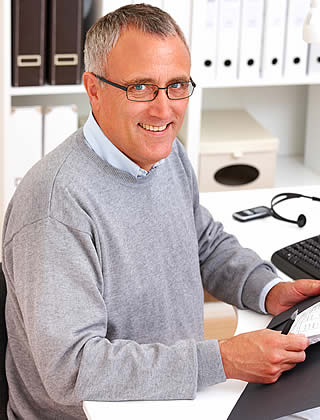 This year, the staycation is the main option for a family holiday because going abroad is still a little complex.
That being said, the UK is a stunning place and a staycation is a fantastic way to appreciate the Great Britain that you call home.
With so much to smile about on your staycation you don't want to have those selfies ruined with dental issues. Nobody wants to be in pain when they're meant to be enjoying fish and chips on the beach or a barbecue at the campsite!
To help you keep your oral health happy and pain-free on your staycation adventure, follow these 10 helpful tips:
1. Locate The Local Emergency Dental Services
Just like you would check where the local hospital is, or the local walk-in centre on any holiday, it is also important to check where the local emergency dental services are. If you have a dental emergency and call 111 they should be able to tell you where the nearest place is and help to book you in.
But if you will be particularly rural or off the beaten track, knowing it may take you a couple of hours to drive to the emergency services is really important to know ahead of time.
2. Maintain Your Usual Brushing And Flossing Regime
It is so important to keep flossing and brushing like you usually do, even when you're on holiday. It is really easy to have lie-ins, late nights and being off routine, and letting your oral routine follow suit. The problem with doing this is that it can damage your gums and teeth really quickly.
Brushing as you usually do – two minutes in the morning, two minutes in the evening plus flossing – will keep your smile looking and feeling great during your holiday.
3. Try And Get A Checkup Before Your Holiday
If you can, try to get a checkup before your holiday so that you know everything is in good shape. Any issues can be sorted out before you go on your staycation, avoiding any problems and pain during your trip. If you have been experiencing any pain and you haven't had it checked out, now is the time to mention it.
Abbey Road Dental in St John's Wood is experienced in diagnosing the source of oral pain quickly – we want to help you be comfortable and pain-free everyday, including your staycation!
4. Don't Use Your Teeth As Tools
One common cause of dental issues after Christmas and during holiday time that we see here in Abbey Road is damage caused by teeth being used as tools. You're at the beach, you didn't bring a bottle opener so you use your teeth. Or you don't have scissors to remove a tag from the costume you bought, or the net bag of plastic sand tools so your teeth are used instead.
So often, doing this ends badly because the teeth break or split from being used in a way that they shouldn't be. The good news is that oral damage caused in this way is easily avoided. No matter how tempting, avoid using your teeth as tools and find a safer way to get the job done.
5. Always Take Care When Walking Over Uneven Terrain
Lots of people enjoy rambling, rockpooling and exploring over uneven terrain in summer. These activities are so healthy, but they also pose a risk to your teeth.
They represent a strong risk of falling, which is usually bolstered by your hands if you do fall forward. If you put your hands in your pockets though, you don't have any hands to help catch your fall. Whilst it is horrible to hurt your hands falling, it is better than falling on your head. You can damage your teeth very badly in this way, not to mention the much worse risk of hitting your head and getting a very serious injury.
When you can, keep your hands out of your pockets and available to you so you have the chance to catch your fall should you be unlucky enough to slip.
6. Walk Slowly Around The Pool
One of the most common causes of front teeth being knocked out, especially for kids, is a fall in slippy pool areas. Sliding down a water slide and having an accident with your teeth is unavoidable sometimes. However, running around a pool and falling is avoidable. Saving your smile is worth the extra few minutes walking carefully to your sunbed!
7. Consider A Hygienist Appointment Before Your Staycation
One of our NW8 hygienists is able to freshen up your smile with a professional clean before your staycation. This leaves your smile strong and healthy, giving you the confidence to go away safe in the knowledge your teeth and gums are in good condition. The deep cleaning done by a hygienist also brightens up your teeth, removing surface stains and boosting your beautiful holiday smile.
8. Wash Away Holiday Food With Water & Sugar-Free Gum
One easy way to balance all that holiday food in relation to your oral health is to keep drinking water after you eat and drink alcohol or sugary drinks. It helps rinse away the debris, sugar and acid, minimising any damage your teeth and gums might sustain from consuming food and drink you might not eat everyday at home.
9. Ask Your Own Dentist About Emergency Video Assessments
It could be reassuring to know that your own dentist offers emergency video assessments or calls should there be a dental issue whilst you are away. It may be that they can book you right in for an appointment when you get home, and offer some tips on managing the issue in the meantime. Give them a call to check if they could help as much as possible if you needed it whilst you're away.
10. Don't Eat Anything Your Teeth Can't Handle
If you have false teeth, braces or other dental devices that you rely on to eat and smile, it is important not to do anything risky with them on your trip. For example; that gorgeous fresh crusty pasty might look inviting but being on holiday doesn't mean it won't potentially break your braces, or push your false teeth out of place. Enjoy holiday food, but be responsible with it so you avoid expensive repairs and a damaged smile during and after your trip.
It's Time To Smile And Go Have A Great Staycation!
If we can help you in any way in preparation for your staycation please get in touch. Abbey Road Dental is here to help you have a happy, healthy smile every day and especially during your much-deserved Staycation!