Easy Ways To Boost Your Health For Autumn & Winter
To help you thrive this winter, we have plenty of handy tips to help you boost your physical, mental and oral health during the darker months ahead.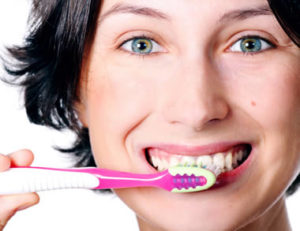 As the weather changes there are multiple reasons your health can take a turn for the worst. Seasonal colds and flu tend to start becoming more prevalent.
You may also be more inclined to exercise less and eat more comfort food as the weather turns, which can affect your weight and overall health. Let's also not forget all the yummy food available for Halloween, Bonfire night and Christmas.
All of these actions can cause your oral health to worsen, as well as your mental health and overall physical health. To help you as the nights draw in, Abbey Road Dental have put together some really easy tips to follow to give your health a boost:
Smoothie Vitamin Dump
If you find it hard to eat a very healthy diet overall, a smoothie vitamin dump can be a great addition to your daily regime, especially in winter. Vitamins like vitamin C, D, B and zinc can boost your immune system helping you to stave off colds and the flu. You're also boosting your oral health by including more fruits and veggies in your diet, as studies show they have a big role in a reduced risk of oral cancer.
Here's an easy winter smoothie recipe to get you inspired:
Blend together:
Juice of two oranges
1-2 thumbs of grated fresh ginger (2 or more if you like it hot!)
One medium grated carrot
One large frozen banana
One tsp turmeric
A pinch of black pepper or a tsp of coconut oil
Stay On The Lookout For SAD Symptoms
SAD stands for Seasonal Affective Disorder and is also known as winter depression because it is often most apparent in winter. It is important to be on the lookout for symptoms in case you struggle to cope with it. It can also make you more likely to neglect your oral health and other aspects of your health.
The main symptoms of SAD are:
Feeling low consistently
Struggling to enjoy things you usually enjoy
Feeling uncharacteristically moody
Feeling low in energy
Comfort eating or lack of eating
Sleeping in, or insomnia
Struggling to take care of yourself as you normally would
By seeking help for SAD symptoms you can get on track to feeling better, and being better able to care for yourself again.
Keep Up With Your Oral Health Regime
In winter it is easy to pay less attention to your oral health, whether that is directly through missing a brush, brushing less carefully or for less time, or through missing checkups. This could happen because you're not working towards a summer health goal or, a summer smile. You might have less energy through getting up in the dark, or you could simply feel a little lacklustre.
By attending your checkups with Abbey Road Dental and brushing well for two minutes a day, twice, you can prevent the vast majority of dental issues like cavities or infections. If you need a little extra help with cleaning and tips on oral hygiene, our NW8 hygienist is qualified and skilled in this area. An Abbey Road Dental hygienist appointment could be just what you need to help you get on top of your oral health this winter.
Get Lots Of Time In Nature
Various studies show that spending time in nature is great for our physical and mental health. In winter, though, we are less inclined to do that because it is darker for longer, colder and rainy.
Although it might be really hard to get outdoors during this time of year, the reward of pushing yourself to have some time in nature is worth it. It can lower your blood pressure, help you deal with mental health struggles, boost your mood and give you some feel-good endorphins – to name just a few benefits. Here are some suggestions of how to get in nature for feel-good vibes in autumn and winter:
Safe wild swimming
A ten minute walk around the block
A walk, or sit in a forest
Rockpooling
A 10 minute litter pick
Gardening
Tree hugging (yes really!)
A walk with a friend
Trying out a new sport, like surfing or running
Birding
Splashing in puddles
There are many ways to get out in nature during winter, you just have to wrap up warm, grab a flask and embrace the elements when you can.
Try To Avoid Comfort Food
In winter it is easy to enjoy all the delicious festive foods and comfort foods because the summer seems a long way off. Jumpers and knits hide a multitude of sins, don't they! Unfortunately, starchy carbs and sugar can not only impact the teeth and gums, but they can cause us to gain weight creating an increased risk of all kinds of nasty medical issues. If you can try to avoid comfort food like crisps, pastries, white carbohydrates, unhealthy fats and sugar over winter you are less likely to put on winter weight and lower your overall levels of health.
Get Those Sensitive Teeth Checked Out
Winter can highlight sensitive teeth as the cold wind blows against your teeth as you smile, or you enjoy hot chocolates or soup. If it hurts when you have very hot or very cold food or drink you have sensitivity in your teeth which needs looking at by your Abbey Road dentist. The cause could be something simple, or something that needs a little more attention.
In our St John's Wood clinic we're well-equipped to be able to diagnose the cause and provide a treatment plan quickly. The sooner you have a diagnosis, the earlier the issue is tended to and the sooner you can avoid any more pain.
"It is health that is the real wealth, and not pieces of gold and silver." – Mahatma Gandhi
Abbey Road Dental is passionate about supporting the health and happiness of patients of all ages, throughout the year. If you have any questions about our hygienist services or other oral health support, please give us a call on 02076241603 and we will be more than happy to help.