How To Find A Great Local Dentist – An Easy Guide
Are you looking for a reliable dentist? This user-friendly guide will help you get started.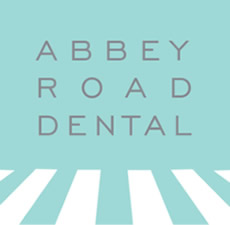 Here at Abbey Road Dental, we pride ourselves on being a user-friendly dentist with great staff and a wide-range of treatments.
However, as an individual, you should always feel confident that you have chosen the very best dental clinic for your family.
It should always be your choice where you have treatment, especially with detailed procedures like smile makeovers and root canal to name but a few.
To help you tick all the boxes when it comes to your family's dental clinic, here's an easy guide to finding a great local dentist:
Where?
Your dental clinic should be within easy reach of where you live, if possible. If you use public transport, it shouldn't be too hard to get to it. If you park, it should have some parking facilities, or parking nearby. It could also be near your child's school, or near your workplace if those are areas you think would be helpful to have your dentist in.
When?
When is the dental clinic open? Some dentists are only open at specific times of the day, and some might close on a certain day too. If that time happens to be when you are unable to get to the dentist, there really is no point in becoming a patient at that clinic unfortunately.
Are They Legal?
Clinics, dentists and dental staff tend to be very proud to display all their credentials so that patients can see their legitimacy. If you can't see licensing and other qualifications displayed, don't be afraid to ask about them. You could also take a look on the GDC website, which is really helpful when you want to search official registers.
It's a standard expectation from patients that their dentist is qualified to practise dentistry, so if there is any hesitancy in showing you credentials, move on to looking at other clinics.
Do They Offer What You Need?
It isn't uncommon these days for some people to have a family dentist for their oral health, and another for more aesthetic treatments. However, many dental clinics do offer a huge range of treatments and services. Clinics like Abbey Road Dental, for example, have worked hard to offer everything patients need under one roof. From facial aesthetics, to children's dentistry, we provide first class treatments in all areas of dentistry.
In the event you need a certain special area of dentistry we can't offer, we have fantastic connections to ensure you are referred quickly and correctly.
If you specifically want a dental clinic that has a certain specialty, make sure you enquire about that before becoming a patient, as you may be able to get all of your dental needs met under one roof.
Are They Recommended?
Most of your friends and family will happily gush about their favourite dentist if you ask them for a recommendation. If they don't live in your area and don't know about your local dentists, try searching online for reviews and comments about dentists in the area. As with certification, dental clinics are very proud to offer testimonials from happy patients so it shouldn't be hard to get hold of some good reviews.
Here at Abbey Road Dental, we are so proud of our testimonials we have a whole page dedicated to them, which you can see here.
Are They Within Your Budget?
Some dentists have NHS services and will usually advertise that fact openly on their website. Otherwise, many dentists are completely private and the costs of checkups and treatments are priced by the clinic. Private clinics should always provide you with a transparent estimate before any treatment goes ahead.
It is also important to mention that because a dental clinic is private doesn't mean that their services are unaffordable. In fact, dentistry costs are very reasonable these days and lots of clinics even offer finance and payment plans. It's also worth remembering that paying for exceptional preventative care can also go a long way to avoiding costly oral issues down the line, so it's a bit of an investment.
Can You Visit?
It is a great idea to visit the clinic in person to see how it looks and feels. This may be a little challenging because of Covid-19 so do speak to the clinic first before visiting.
Many clinics should allow you to come and look at the facilities, but you may have to pay for a new patient consultation if you want to speak to the dentist. By doing this, you will be able to discuss your dental needs and get an idea of the way the clinic works, and if you like it. Try to notice:
Is the waiting area comfortable and clean?
Is the treatment room comfortable and clean?
Are the staff attentive and friendly?
Are the staff wearing the correct attire?
Is certification displayed?
Did you feel listened to when asking questions?
Did you feel happy with the answers to your questions?
Your smile and oral health is important, so don't feel in any way shy of checking out if a dental clinic is right for you when you visit.
Consider High-Class Treatment From Abbey Road Dental
If you are considering a dentist in the NW8 clinic, Abbey Road Dental is proud to offer a wide range of treatments from a dedicated team, in a fantastic clinic. We go out of our way to be the family friendly dentist in the area, as well as offering modern cosmetic dentistry and facial aesthetics too. If you would like to discuss becoming a patient with us, please do get in touch. We know our patients want to choose only the most suitable dentist for their family, which is why we work so hard for the patients who visit our clinic.
Please call us on 02076241603 or ask us a question using our 'Ask a quick question' form. Our friendly staff are more than happy to answer your questions and help you get the information you need!