Healthy New Year's Resolutions With Abbey Road Dental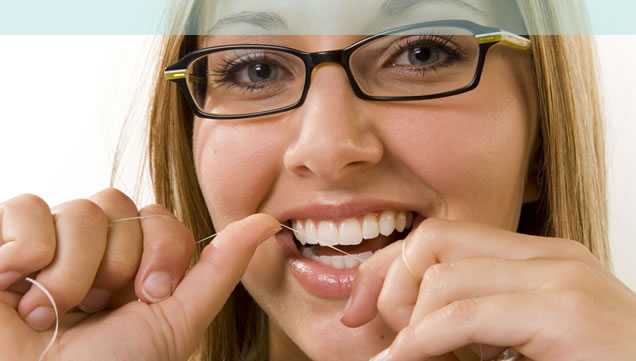 Get your teeth and gums off to a healthy start for 2017
We hope you have had a lovely Christmas and are enjoying a well deserved break before New Year. It is usually this quiet time, after all the crazy Christmas rush is over, and much of the indulgent festive food is still being consumed, that many of us begin to lend our thoughts to the New Year. In particular, to New Year's resolutions.
Many of us make these New Year promises to ourselves but statistics show most of us won't stick with those promises. It can be so hard to stick to new habits, but finding a way to stick with the ones that benefit your health is really important.
Here at Abbey Road Dental we want to encourage you to make an important New Year promise to yourself to make extra effort to care for your oral health this year. So here are some top tips to help make it as easy as possible for you to stick to this important resolution:
Register With Abbey Road Dental
If you aren't already registered with Abbey Road Dental, the first step is to register yourself so that you have access to important dental treatment. Perhaps a phobia of the dentist has been stopping you, or you haven't been for a long time and worry about being judged. Please let us reassure you that we are all skilled and experienced professionals and we are able to help you get over your dental fears. If you haven't visited a dentist in a while, we will never judge you, we are here to treat you and help you get the best possible dental care. You can find out more information about registering here.
Make An Appointment
If you are already registered with our NW8 clinic, the best way to ensure you keep up to date with dental care is to schedule appointments. That way, you don't have to make any special effort later on down the line, you just have to be there, and you can always reschedule if you need to. The important thing is to make the appointment in the first place. Please give our friendly NW8 team a call on 02076241603 and we will be more than happy to help.
Cut Back On Sugar
Most of us consume enough sugar at Christmas to last the entire year, so it makes sense to cut down moving forward. It really does help reduce your risk of tooth decay when  you consume less sugar. Effective ways to reduce intake are:
●     Avoid sugary fizzy drinks
●     Avoid sugary sweets, biscuits and cakes
●     Reduce the amount of sugar you add to things like tea, perhaps getting used to not adding any at all
Sort Out Bad Habits
Habits like smoking and excessive drinking are plain old bad for your whole body, there's no getting around it. Whatever your vice is, consider cutting back or quitting altogether in the New Year. With drinking you may need the support of your GP depending on the amount you drink. With smoking, you can go it alone although there are many support services out there run by the NHS, which you can ask your GP about.
Consume More 'Good' Foods To Benefit Your Oral Health
Colourful, natural fruit and vegetables are good for your oral health and help reduce your risk of oral cancer. Dairy products provide calcium, and anything crunchy or fibrous is great for naturally cleaning teeth. Try to incorporate more 'mouth healthy' foods into your diet for a good balance which benefits your entire health.
Making healthy changes in the New Year doesn't have to be hard, just take it one step at a time, and keep trying. It is only once you stop trying that change ceases to be a possibility!