New Year, New You With Abbey Road Dental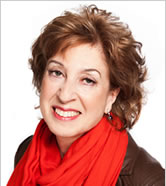 Get your oral health and smile firmly on track for 2017!
Abbey Road Dental in St John's Wood would like to wish all of our patients a very happy New Year! It is 2017 and we are, as always, committed to striving for continual improvement and dedication within dentistry and the cutting edge treatments we offer our patients.
What have you committed to this New Year? Perhaps you're going to be losing weight, doing more exercise, starting a new hobby, or even something huge like buying a house or going travelling. Or perhaps, you're going to be gifting yourself with a new smile?
New You, New Smile
For some people it is their weight or their skin that causes them to feel under confident, for some it is a lack of inner confidence. For others, it is their smile that they really would like to improve. Is that something you identify with? Perhaps you:
●     Cover your mouth when you smile
●     Find yourself avoiding social occasions because of your smile
●     Haven't dated in a long time because of your teeth
●     Hate the way your face shape is different because of missing teeth
●     Know a great smile would make you smile from the inside too
If you relate to these feelings in some way, there's no need to continue through life like this. Many people come to us with complex and emotional reasons for hating their smile, and we really have seen it all; missing teeth, jawbone damage and tooth loss from gum disease, deeply stained teeth, gummy smiles, cracked teeth – there isn't anything we haven't seen. If embarrassment is stopping you coming to us, please be assured we are never going to judge you, we only want to help you get your smile back.
Is Dental Phobia Holding You Back?
Sometimes, smile deterioration can come from a dental phobia, where a person hasn't visited the dentist for a long time and so their smile has deteriorated. The phobia usually stems from a bad dental experience, or even from hearing a bad dental story – everyone is different. Here at Abbey Road Dental in St John's Wood, we want to help you overcome your phobia, and we are skilled to do so. Our staff are friendly, welcoming and excited to help you overcome your fears to receive the dental treatment you need.
It All Starts With A Consultation
We cannot provide you with an accurate treatment plan or treatment options until you have a consultation with us. We need to fully examine your teeth, gums and oral tissues to assess your overall oral health. We then need to listen to your wants, needs and expectations before offering you suitable treatment options and a transparent pricing plan. Our consultation process is comprehensive and detailed, to ensure that you are only ever getting accurate information from us, and to ensure your needs are always respected and catered for.
Transform Your Smile With Abbey Road Dental in 2017
Our NW8 clinic is excited to help you transform your smile in 2017. Whether you're getting a simple tooth whitening procedure, or a complete smile makeover, we will strive to ensure you remain comfortable, happy and completely informed during every step. We want you to smile after your time with us, to show off your new smile, and because you're happy with the services we provided. Please call us on 02076241603 and we will be more than happy to help. Alternatively, please feel free to use our handy contact form and somebody will get back to you as soon as possible.