Oral Health During Quarantine
We're Still Here For You – If Only Virtually!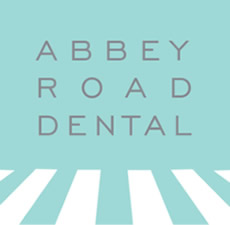 We are all experiencing difficult and challenging times, and here at Abbey Road Dental we have continued to provide face-to-face treatment for as long as it has been safe to do so. However, we have now had to take the right actions needed to minimise the spread of the virus, and to keep our patients and staff as safe as possible.
Following recommendations from the British Dental Association released on the 22nd of March, our St John's Wood dental practice is unfortunately closed for all routine dental care. This includes dental hygiene appointments, including routine cleanings and periodontal treatments.
We made the decision to do this based on the latest advice, and we will continue to act on guidance based on the best interests of our practice, our patients and our staff.
The team at Abbey Road Dental wants you to know that despite these temporary measures, we are very much still here to support you. We'll be providing as much guidance as we can on the blog and via our regular newsletters. We'll also be there on the phone and email in the event of an emergency and we will try to help you as best as we can during these very challenging times.
As a start to our online and remote guidance and help, we want to give you some advice on keeping your bathroom and oral health equipment in good shape. When routine appointments are not available, it is even more important for us all to take care of our teeth as much as we can at home and providing the right environment for oral health is a really good start.
Here are our top tips for keeping your oral hygiene equipment and environment healthy and in good condition:
Your Bathroom & Oral Hygiene Equipment
Keep Toothbrushes Seperate & Never Share Them
Sharing a toothbrush is never advised, but is especially a bad idea at the moment. Sharing a toothbrush is an easy way for diseases to spread. A little blood on the toothbrush, your sputum, oral fluids – they can all go onto the brush. Even a clean toothbrush may retain bodily debris that can spread.
Don't share your toothbrush with anybody, and store the toothbrushes separately if you can. At the very least they should not be touching.
Regularly Get A New Toothbrush
You're advised to get a new toothbrush after you have had a cold or any other bug. You should also be changing it every few months or as soon as the bristles look worn as doing this ensures the brush does the right job. It also helps to prevent the spread of bacteria. Regularly changing toothbrushes is a really good idea and it is important that you do this if you believe you have had Covid-19.
Keep That Toilet Lid Closed/Move Your Toothbrush
A brush kept near the toilet is a brush that can get tiny particles from the toilet into its bristles. It is not yet known if the virus can spread through your poop and pee, but this is an easy precauitionary step to take. Your brush can also get specs of water from when you wash your hands, another potential source of contamination. Ideally you will store your toothbrush in a bathroom cabinet, or at least, as far away from the toilet as possible.
Keep The Bathroom Clean
As the bathroom is regularly used to get us clean, it is no surprise it can hold a lot of germs and bacteria. You can use bleach to clean most of your bathroom surfaces and there's no need to buy expensive products to do this either. Alice Beer, consumer expert on 'This Morning' revealed you can add three teaspoons of bleach to half a litre of water and use that concoction to clean. This can make 50 bottles of bleach cleaner out of just one standard bottle of household bleach.
Order Products Well In Advance
If you aren't able to safely shop at a supermarket and need to order online, do so well in advance. Although you can still easily get hold of toothpaste and other oral hygiene products, deliveries are delayed because of an increase in demand. Order well in advance to make sure that you are able to get the supplies you need to maintain great oral health.
Clean The Bins Regularly
If you have a bin in your bathroom, make sure that it is a bin with a lid and a foot pedal. This minimises your need for contact with anything inside when emptying it. You should also use tie-up bags and don't fill a bin without a bag inside. Lastly, make sure that you don't leave anything like used floss hanging out of the bin. This will all help to contain anything with germs on until it can be disposed of.
Clean Surfaces Regularly
Shelves you put your floss on, cupboards you put your toothpaste in – these surfaces can quickly become a playing field for germs. Make sure that you regularly clean these surfaces, removing any germs. This is especially important if you're the kind of person to sit your brush down and place toothpaste on it, or to get out the floss you need and put it down whilst you get ready to use it.
Sanitise
You can sanitise toothbrushes easily at home by soaking them in antibacterial mouthwash which is thought to work quite effectively.
Wash Your Hands
Washing your hands regularly is so important, and it doesn't stop in the home. So please wash your hands regularly, and especially before you use your toothbrush, floss or apply any gels or products to your gums and teeth.
Remember, although it might take more time to be vigilant with cleaning, it is so important to help keep you safe and well.
Currently we are unable to provide standard appointments at your local NW8 clinic, but we are still here to support you! We'll be doing all we can, within current limitations, to help your oral health stay in the best possible condition.
Please do not hesitate to get in touch with our St John's Wood team in the case of an emergency on 02076241603. Alternatively send us a message through the website, or connect with us on our social media channels.