Looking for a new dentist in St John's Wood for 2017?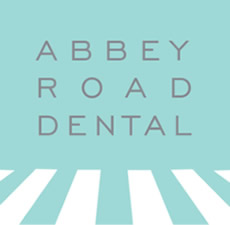 Abbey Road Dental Will Be Pleased To Welcome You As A New Patient.
If you are looking to register as a new patient with a dentist in NW8, Abbey Road Dental is excited to welcome you!
We know it can be difficult to find a dentist to suit your entire family but we are here to help. Most people want a dentist who is:
●     Trustworthy
●     Transparent with information and prices
●     Caring
●     Friendly
●     Calm
●     Sympathetic
●     Up to date with the latest in dental technology
●     Providing a warm and welcoming surgery
●     Affordable
We are excited to tell you that we think that Abbey Road Dental ticks all of those boxes and more!
Acquired from Dr Rome in 2011, this newly refurbished and re-equipped surgery is professional, modern and welcoming. Dr Diana Spencer, our owner, is extremely passionate about providing an  attentive, focused service, which is why we pride ourselves on being the family friendly dentist in NW8! Choosing Abbey Road Dental means you can expect:
●     That we will always strive to use the very latest in dental technology, ensuring your treatments are fully up-to-date
●     A warm and welcoming environment
●     To feel completely informed in every single step of your treatment process, from initial consultation to after-care
●     To feel informed about all the different options you have when it comes to making a decision on a treatment
●     To feel completely guided when it comes to choosing a solution that you are happy with and that is affordable for you
●     To always feel like you're treated with the utmost respect and care
Meet The Team
Here at Abbey Road Dental we are particularly lucky in that we have a team that really is like one big family. Dr Diana Spencer – our owner is incredibly passionate about offering patients the most minimally invasive, comfortable treatments available to them. She is also dedicated to ensuring Abbey Road Dental remains a family friendly practice and loves to find new ways to help children feel more positive about their oral health.
We also have Dr David Bloom with us, a dentist who is extremely passionate about gaining new dentistry knowledge, and sharing it as an associate clinical teacher at Warwick Medical School. We are also proud to have Dr Guy McLellan on our team, whose area of expertise is dental implants. These team members work alongside dentists Dr Saul Konviser, Dr Richard Howitz, Endodontist Dr Duncan Grant, Dental Hygienists Melonie Prebble and Diana Bloom and Dental Nurse Tina Green. That's not forgetting of course, the lady to give you the warmest welcome and the biggest smile when you visit us, Debbie Gale our treasured practice coordinator.
Register With Our St John's Wood Practice Today
Here at Abbey Road Dental we offer a wide range of general and cosmetic dentistry options, and we are confident we are able to provide you with the highest standard of dental care that you should expect from your dental team. If you would like to register, please call us on 02076241603 and we will be pleased to give you more information and book your first appointment. Alternatively, you can make a new patient appointment request with this handy form, or make a general enquiry with our contact form. We are excited for you to join us in 2017!