Healthier teeth in 2016!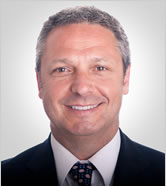 Follow these simple guidelines and keep on track with oral health.
The New Year is in full swing; isn't it hard to believe we are already halfway through January? Here at Abbey Road Dental we are all still perfecting our New Year's resolutions, from losing weight, to planning holidays to starting a new hobby – the practice is full of staff and patients all excited to get started on a journey of improvement this year.
One thing we do notice at our NW8 practice is that oral health never seems to come to mind when people are thinking about their 'New Year, New You' changes. But your teeth are really important, just as important as the rest of you, so it is in fact a really great idea to include oral health in your New Year's resolutions. It isn't too late yet – in fact it's never too late to begin!
Here are some New Year's resolution ideas for you to consider, all very easy to apply and keep up, guaranteeing you a brighter smile in 2016:
Get Yourself Booked In For A Checkup With Abbey Road Dental
It is so easy to forget to get those important dates booked in, and before you know it you're well overdue a scale and polish with us because life simply gets in the way! To avoid this happening, please book in with us now so you can pop your check up on your calendar and make sure nothing else gets in the way of that important dental visit.
Brush And Floss
Brushing is something we all do daily, but flossing is still a habit that hasn't quite caught on yet with many people. Try putting the floss where your toothbrush is and doing it at a time in the day when you have time to do it properly. If you find yourself rushing in the morning to brush your teeth, and barely awake when brushing your teeth in the evening, it may be that you simply forget to floss. If this is the case, try to floss at a time in the day when you have time to do it properly and when you will remember to do it, perhaps an hour after your last food of the day.
Cut The Sugar
Many New Year's resolutions involve healthier eating habits, so why not benefit your waistline and your teeth with your great new diet? Reduce your sugar intake to reduce your tooth decay risk. Drink more water, and avoid sugary drinks to keep that decay at bay.
Quit Smoking
Smoking is so bad for us and has many risks – this isn't hot off the press, the information is readily available for us all to see. In terms of our oral health smoking increases our risk of gum disease and oral cancer so if you do quit smoking you will have plenty to smile about all round. Consider visiting Smoke Free for more information and support to help you get started.
Call Abbey Road Dental To Make An Appointment
If you want to make an appointment with us for a checkup, cosmetic dentistry enquiry, general dentistry treatment or any other professional service we offer, please give us a call on 02076241603 – Abbey Road Dental is here to help you succeed with your New Year, New You, Healthier Teeth resolution!