Your Tongue And Oral Soft Tissues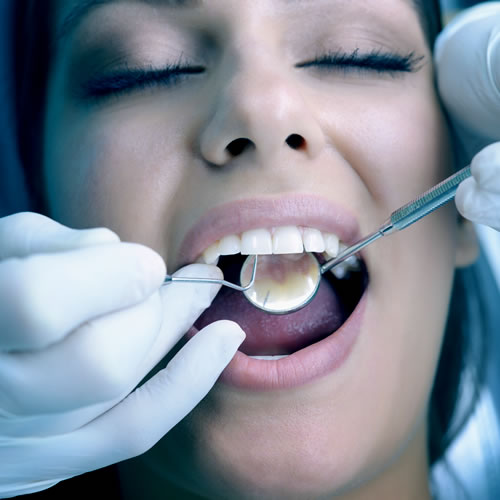 An Oral Health Spotlight From Abbey Road Dental
Often when it comes to oral health, the spotlight from the general public is on the teeth and gums; at least for most of the time. This is understandable as the teeth and gums are primary structures within the mouth.
However, the teeth and gums are not the only important structures and the tongue and soft tissues in and around the mouth are incredibly important too. Although dentistry is often focused on the teeth and gums, the entire mouth requires careful care and attention to ensure you can enjoy a comfortable, functioning mouth day-to-day.
To help you understand more about these often overlooked parts of your mouth and their role in oral health, today Abbey Road Dental shines the spotlight on your tongue and other oral soft tissues.
Oral Soft Tissues And Tongue – What Are They?
Lots of areas inside your mouth are categorised as oral soft tissues, with many having parts that are internal and external. Your cheeks and lips are classed as oral soft tissues, and the roof of your mouth, your throat and the area under your tongue are all part of the oral cavity. The tongue itself is a muscular organ that is covered in tissue and tiny bumps and plays an important part at the beginning of the digestion process. The gums are also counted as the soft tissues of the mouth and they have their own category of care within dentistry called periodontics.
Oral Cancer
When it comes to oral cancer, all oral areas can show symptoms and signs of the disease. When the dentist at Abbey Road Dental does an oral cancer check as part of your checkup, they will look for any signs of abnormalities in the mouth. They will look around the lips, mouth and tongue for sores, white patches and general areas of irritated tissue. They may ask you about any areas they think could be suspicious, to see if perhaps a sore has not healed, or a patch of irritated or white skin which has been present for a while. In the instance where an area of the mouth looks suspicious the dentist might refer you to your GP or the hospital for further investigations. The sooner that oral cancer is diagnosed, the better the prognosis, which is one of the reasons regular checkups with your dentist are so important.
Injuries To The Soft Tissues And Tongue
The soft tissues of the mouth and the tongue can sustain painful injuries that can make talking and eating difficult. The soft tissues tend to be very sensitive and if they do sustain injury, it can be extremely painful indeed. They can be hurt if you accidentally bite on them, scratch or injure them when eating, have an accident, or burn them with food or a drink that is too hot. These injuries tend to heal themselves and you can ease the pain with topical numbing solutions available in the supermarket and pharmacies. You should also avoid spicy food and hot food while you're healing. In the instance that the injury will not stop bleeding, is causing a lot of swelling, becomes infected or is clearly in need of professional attention, you should seek appropriate care quickly. In the case of severe infection, bleeding or swelling seek emergency help.
For protection against injuries to the teeth, gums and soft tissues of the mouth during sport, consider speaking to your NW8 dentist about a gum shield. Gum shields custom made for your needs can help protect your mouth from soft tissue injuries that commonly occur during sports.
Conditions Or Diseases Affecting The Tongue And Soft Tissues
There are lots of conditions or diseases that can affect the tongue and the soft tissues of the mouth. Some common problems are:
Oral Thrush (Candidiasis)
Oral thrush is a fungal infection that can affect the mouth and throat causing a white coating, soreness and problems swallowing.
Mouth Ulcers
Mouth ulcers are usually white or yellow and red around the outside. They can occur anywhere within the mouth and can be quite large. Some people may get them because of certain vitamin and mineral deficiencies.
Cold Sores
Cold sores are contagious mouth sores that usually occur around the lips. They are very sore and often begin with a tingle, before fully developing.
Lichen Planus
Lichen planus is an inflammatory condition causing white patches in the mouth, or open sores, swollen tissues and even 'lacy' patches. Sometimes the condition does not cause discomfort, but sometimes the lesions can be painful and cause burning and soreness.
Oral Discoid Lupus Lesions
Lupus is an autoimmune condition that can show symptoms in the mouth. Often oral lesions appear on the roof of the mouth, are sometimes painless and tend to be red with a white border.
Vitamin Deficiencies
Many vitamin deficiencies show themselves in the mouth and especially on the tongue. A bright red 'beefy' tongue can suggest a B12 deficiency, and a very pale tongue can be a sign of an iron deficiency.
These are just some of the conditions and issues that can affect the oral soft tissues and tongue. Your St John's Wood NW8 dentist may notice any of these conditions when they provide an oral examination and help provide you with advice or a referral if needed.
How Your Hygienist And Dentist Can Help
One of the most important ways to ensure that any soft tissue and tongue problems are quickly diagnosed is to ensure you attend for regular checkups at your local dentist. A dentist and hygienist can spot any changes in your oral health, ensuring quick diagnosis and treatment. When it comes to all-round oral health, your oral soft tissues and tongue are really important and need checking and caring for, just like your teeth and gums.
Do you need to book an an appointment at Abbey Road Dental? Please call our friendly reception team on 02076241603 to book a time that is convenient for you. We're here to help ensure that the oral health of the whole family is in great shape long-term!