Welcome Back!
Abbey Road Dental In St John's Wood Is Up And Running!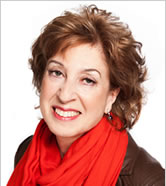 Welcome back! As you may well have known from reading the news, there was an announcement that dental practices were allowed to reopen on the 8th of June.
Although this is fantastic news all round, the headlines didn't explain the vast amount of preparation needed in order for dental clinics to run safely. This kind of preparation is important, and it has taken lots of work and time to make sure both staff and patients are able to come into the clinic and be as safe as possible.
We know that a lot of patients who have suffered during this time with outstanding dental issues, were not able to be treated by us, or by emergency NHS dental services. Those people in particular will be relieved we are reopening and we are so glad to be back to help!
We want to reassure you that we have taken all the appropriate measures to ensure we can continue to provide excellent oral health care in a safe environment and whilst lowering the risk of COVID-19 spread. We currently use all of the recommended PPE (Personal Protection Equipment), infection prevention and IPC guidance in line with the NHS COVID-19 recommendations.
We are constantly checking and updating all our procedures to ensure we are doing absolutely everything possible to maintain the highest safety standards. This does mean when you come in to us you will be as safe as is possible within the dental environment. It also means that we ask you to kindly bear with us whilst we adjust and work within these new parameters.
Please Bear With Us Through A Graduated Reopening
We know it has been an incredibly difficult time for patients who have not been able to access care. Whilst we want to get up and running straight away, we have to slowly and gradually reopen services to give us the time to ensure everything is done correctly within the COVID-19 safety guidelines.
This means there will be a delay with some routine examinations and hygiene appointments. Our priority is helping those who are in pain and who are on our priority list. This may take some time, so we ask for your patience if you are seeking a routine appointment rather than emergency assistance.
We Work A Little Differently Now….
Whilst all of our dental treatment continues to the highest standards and sits at the same excellent level as before, we work a little differently at the moment. We have enforced incredibly thorough infection control and disinfection techniques in line with the highest levels of hygiene possible. This includes the following actions:
Deep surface cleans
Antiviral surface coatings
Deep cleaning of all communal areas and surfaces using viricidal bleach
Air purifiers
In addition to staff PPE and deep hygiene control of the environment, we also run appointments differently too.
What To Expect From Your Appointment
When you email us at enquiries@abbeyroaddental.co.uk to arrange an appointment, Debbie, our practice coordinator will get in touch. She will ask you screening questions to check you can safely visit. If you cannot, because you are a COVID-19 risk, your appointment will be delayed for two weeks.
If you are safe to visit you will be called 24 hours before the appointment to check your health status has not changed. If we cannot get through to you, or you do not contact us back, unfortuantely we have no choice but to cancel your appointment.
On the day of your appointment we ask that you please:
Call us when you arrive to park or before you reach the clinic
Leave in plenty of time as we cannot see you if you arrive late
Wait in your car or in an allocated chair in the hallway on the ground floor
Do not come with anybody else and bring minimal possessions with you
Once you come in to see us there will be measures we ask you to take to ensure your, and our safety and these include:
Taking your temperature using a contactless thermometer. If it is over 37.8 degrees we have to ask you to return home and self isolate
Asking you to sanitise your hands using the sanitiser provided
Asking you to wear a mask in reception
Requesting you rinse your mouth with peroxide mouthwash for 30 seconds which is proven to reduce much of any virus contaminants in your mouth
Asking you to observe social distancing wherever you are around other patients
Asking you to observe social distancing in reception when paying and making any other appointments
Once you leave patient reception areas, they are disinfected and the card machine is also wiped down thoroughly ready for the next patient. We also have strict cleaning and timing measures in place for the room you were treated in.
A Temporary Surcharge
As all of our staff have to use PPE which falls in line with the recommendations set out by governing bodies, there will be a temporary surcharge on every appointment of £15 pounds. We apologise for this extra charge and hope that in the case of guidelines changing, we will be able to remove it in due course.
Thank You For Your Patience!
We appreciate that the above must feel like a lot to take in, and it is quite daunting to think about.
We want you to know that we will give you all the information you need, and instruct you along the way so you can feel safe in your experience with us. We're doing all the work behind the scenes to make your visit to the surgery as safe, simple, and easy as it can be during these challenging times. We do ask that you continue to check our website for the latest information on how we are operating.
Thank you for bearing with us, and for your continued customer loyalty. We look forward to welcoming you back to Abbey Road Dental in St John's Wood very soon.