Confused By Dental Jargon?
Common Dental Terms Explained By Your St John's Wood Dentist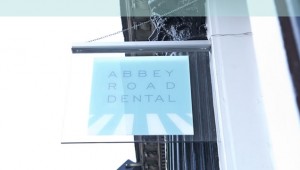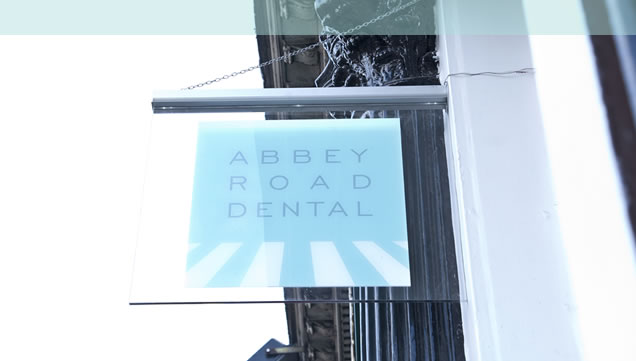 Here at Abbey Road Dental in NW8 we make a huge effort to ensure that we explain any dental terms we use as well as we possibly can to all of our patients.
We also try to answer any questions you may have, as well as trying to avoid using confusing dental jargon when it isn't necessary.
However, we want all our patients to feel empowered with their dental care and a great start to that is information. So to help you feel more 'in the know' about the world of dentistry and the words used, here are some of the most common dental terms explained:
Cosmetic Dentistry
Cosmetic dentistry is a type of dentistry that involves making the teeth look better, whether that is with adult straightening, teeth whitening, veneers, crowns or cosmetic bonding. Often cosmetic dentistry is done in conjunction with other areas of dentistry as part of a complete smile makeover.
NHS Dentist
An NHS dentist is a dentist that may offer private services, but they also offer NHS services. If you are registered with an NHS dentist you can have treatment according to the NHS price band system, however some treatment may fall under private treatment, such as cosmetic dentistry. If you join an NHS dentist they will clarify the type of treatment you need and whether it comes under NHS price bands before treating you.
Private Dentist
A private dentist is a dentist that offers treatment on a private basis only. A dental surgery may offer both private and NHS treatment, just private or just NHS treatment. It is important to clarify what it is you are looking for when you register to ensure that you are registered with the right kind of dentist before you come in for treatment.
Consultation
A consultation is the first appointment you have with a dentist or specialist to discuss your needs. The consultation will likely involve an examination, any diagnostics you need and it will end in a treatment plan being offered to you. There may also be some minor treatment during the appointment but you will be asked about that beforehand to ensure you are happy with it first.
Treatment Plan
A treatment plan is created by the dentist following a consultation where you've had a chat, diagnosis and you've discussed the kind of treatment that you want and/or need. The treatment plan will always involve transparent pricing with Abbey Road Dental, so you are clear on any financial commitments.
Periodontal
Periodontal means relating to the gums and their treatment. A hygienist and periodontist are both heavily involved in gum care, with a periodontist being a gum specialist. Periodontal charting might be a term you hear when you visit the dentist and it means measuring your gum pockets to check their depth. Periodontal pockets are little gaps that occur at the side of the teeth, typically when there is gum disease present. These 'pockets' can be treated but if treatment is not sought, tooth loss and disease can occur eventually.
OPG
An OPG (orthopantomogram) is a panoramic radiograph which means an X-ray of the entire mouth featuring all teeth and gums.
Fillings
A filling is a treatment where the cavity of a tooth is filled to strengthen it and replace decay which has been removed. A filling can be the traditional amalgam style which is made from metal compounds. It can also be a white or cosmetic filling, which is a type of material used when a person wants a filling colour that looks the same as the surrounding natural teeth.
Endodontist
An endodontist is a specialist in root canal treatment, helping to treat infections within the tooth and hopefully saving it from extraction.
Hygienist
A hygienist is a person who works independently and with the dentist and they have a special interest in gum health. They often work with a dentist or a specialist to help with periodontal treatment. They can help show you how to clean your teeth, offer dental education and also clean the teeth. They can also offer insight into eating habits and quitting smoking, as well as offering advice on products to use to help with problems like dry mouth.
Caries
Caries simply means tooth decay or cavities which are the more commonly used words.
Dentures
Dentures are false teeth and they can be singular, replace multiple teeth or entire arches of teeth.
Dental Implant
A dental implant is a replacement tooth root made from titanium, it is implanted into the jaw bone and gum, and then a crown is placed on top for complete missing tooth replacement.
Crown
A crown is a false tooth that can be attached to the top of a dental implant, or that sits either side of a gap in the teeth to support a dental bridge. Crowns are also used to complete root canal treatment to strengthen a treated tooth.
Facial Aesthetics
Facial aesthetics is a term used to describe treatments such as dermal fillers and muscle relaxants which some dental surgeries offer to compliment dental treatment.
Enamel
Enamel is the hard outer surface of the tooth that protects the layers underneath. Enamel can be worn down through a high-acid diet, or through habits like teeth grinding.
There are certainly way more terms than we can cover here, but we hope that this mini-glossary has helped you feel a little bit more enlightened about dental terminology. Anything that you don't understand, we will always be happy to explain it to you. Any treatment will also be explained in full, partnered with a treatment plan and transparent pricing. We want our patients to feel completely informed and in control of their dental treatment!
If you have any questions about our services, or you want to register, please give our friendly team a call on 02076241603. We are always more than happy to help prospective, or current patients with comprehensive oral health care.