Dental Specialists: What The Title Means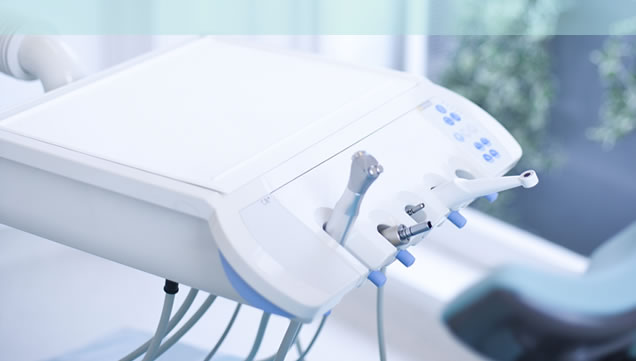 Understanding speciality qualifications in dentistry.
Within the dental industry there are many different job roles, levels of training, experience and areas of specialism and specialists form an important part of the overall dental family.
A dental specialist is a person who is completely qualified as a dentist, but also has years of experience, training and education all under an official programme.
A specialist can work anywhere they want to within dentistry, as a specialist alone, as a general dentist with a specialism, or within a hospital. The GDC remain the responsible body to uphold any specialist standards, however, the programmes followed by aspiring specialists are defined, improved and checked by the Dental Faculties of the Royal College of Surgeons as well.
Advancing On General Dentistry
Dentists are passionate about their field, enough to go through the many years of difficult training they need to hold the job title. So naturally, many people who go into dentistry will develop a passion for a specific area of dentistry and go on to become a specialist in that field. Any fully registered, qualified dentist is able to work in a particular field within general dentistry but they cannot hold the title of specialist unless they choose to work to meet training standards set by the GDC. This includes being listed on the GDC speciality listings.
These listings are created to protect you from any dentist who claims to be a specialist and isn't. Areas of specialism within dentistry include; special care dentistry, oral surgery, orthodontics, paediatric dentistry, endodontics, periodontics, prosthodontics, restorative dentistry, oral medicine, dental public health, oral microbiology, oral and maxillofacial pathology, dental and maxillofacial radiology.
Training Standards
Following the general dentistry training every general dentist has to complete and maintain when gaining certification from the GDC, a person wanting to be listed as a specialist will then need to complete a set amount of training specified by their chosen area of expertise. There will be two years of general training postgraduate, then specialist training which lasts between 3 and 5 years usually. For the training to 'count' it has to be GDC and Royal College of Surgeons approved and once the training is completed, examinations are taken and a qualification is awarded. Only then can the person apply for a Certificate of Completion of Specialist Training which if approved enables them to achieve a listing on the GDC specialist list.
Abbey Road Dental – Why You May Be Referred To A Specialist

If you're a patient at Abbey Road Dental, NW8, or you're considering registering, we want you to know that we are open and honest about our qualifications and training. Any patient visiting any dentist should feel assured they are in the best hands for the general or cosmetic dentistry they are having. Take a look at our 'Meet The Team' page and please get to know us all. You'll also find our GDC numbers openly listed – no need to ask. We're happy to let you know we are qualified and trained to provide you with excellent levels of care. However, on the odd occasion where we can't help you at the practice, for example a particularly complex case, we may refer you to a specialist dentist of the type mentioned above. Ultimately we want you to be in the best possible hands for the particular treatment you require.
Are you looking to register or make an appointment? Please call us on 02076241603 and we will be very happy to help you.