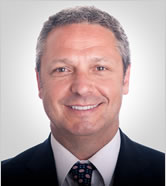 What is this alternative to smoking?
Whatever your opinion is of it, vaping has certainly taken the world by storm. There are vaping shops on every corner, and it is more common to see somebody vaping than smoking.
Here at Abbey Road Dental, we aren't here to tell you if vaping is healthy or not, or if we think it is a good idea.
However, we always want to provide current advice and as so many people are vaping now, we wanted to give you some information about vaping and your oral health.
How It Works
Vaping works whereby a heating element inside a pipe or 'e-cigarette' heats up 'e-liquid' to create vapour which the person using the pipe inhales.
Vaping & Your Teeth
We do not know if vaping is safe, but we do know that it doesn't cause the same effects as traditional cigarettes on the mouth. No bad breath, calcification of plaque and bad staining of the teeth. There are also fewer chemicals causing nasty changes in the mouth which can lead to head and neck cancer. The effects of vaping though, are still largely unknown and it will take a long time for medical studies to determine its effects on the body. Our general advice therefore is precautionary i.e. avoid it if you can.
In the meantime, what we do know for sure is that nicotine ingestion could still be a cause of oral health issues. Although there are zero nicotine e-liquids available, a lot of people use the liquids with nicotine in to try and use their vape as an alternative to smoking.